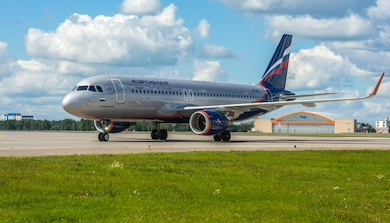 According to RussianAviation.com, Sheremetyevo Airport is a world leader in punctuality and growth of takeoff and landing operations.
Sheremetyevo International Airport (SVO) ranked second among the fastest growing airports according to Air Transport World rating.
The number of takeoff and landing operations in Sheremetyevo increased by 12.9% to 300708 in 2017. It is 36338 more than in 2016.
Sheremetyevo also has remained the leader in punctuality in the category of Major airports since February 2017 according to the US company Flightstats. The number of delays of departures for more than 15 minutes was reduced to 5%.
Sheremetyevo provided 94% of departures in July 2018 on-time. Predictability of the time of operations: landing / arrival / departure reached 99.3%. In so doing Sheremetyevo has remained the most punctual airport in Europe since March 2017 till now.
Sheremetyevo implemented a system of joint decision-making A-CDM, unifying the activities of airports, airlines and air traffic control first in Russia. Taxiing time reduced by 30% for aircraft from landing to arrival at the parking lot, while taxiing time from departure to the take-off reduced by 35%. The fuel saved accounts for hundreds of thousands tons per year.