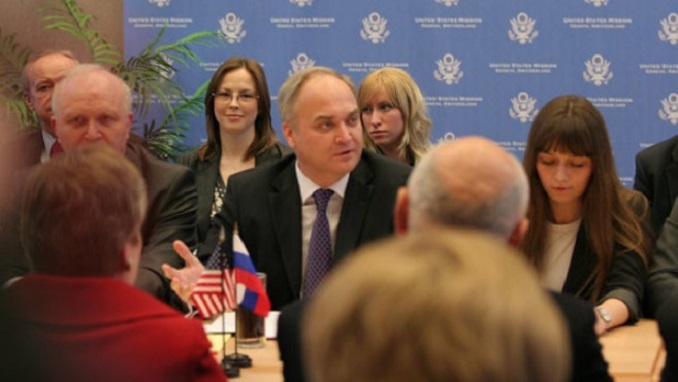 The United States is entirely responsible for the visa problems that Russian diplomats are experiencing, according to Konstantin Kosachev, Deputy Speaker of the Russian Federation Council (the upper house of parliament).
"The United States is totally to blame. The US falsely accused Russia of meddling in its domestic affairs and, in retribution, attacked Russian diplomatic posts, seizing their property, dismissing people, and refusing to give visas to new employees ", the senator emphasized this.
He underlined that Russia had merely imposed retaliatory measures and that they might be lifted "if Washington stops taking unlawful acts against diplomats." "Unfortunately, they are also damaging for prospective collaboration in other domains since the poisoned environment associated with diplomatic missions' operations undoubtedly impedes progress in such areas," Kosachev noted.
In an earlier interview with the National Interest, Russian Ambassador to Washington Anatoly Antonov stated that the embassy "received a list of twenty-four diplomats who are expected to leave the country before September 3" because "the State Department unilaterally established a three-year limit on the assignment period for Russian personnel." "It has come to the point where US officials cancel legal visas of our staff's spouses and children with no explanation," Antonov added.
Meanwhile, US State Department Spokesperson Ned Price emphasized that the US does not desire diplomatic escalation with Russia. According to him, the US decision to limit the duration of Russian diplomats' assignments was made to balance out the operations of diplomatic missions. In response, Antonov stated that Russia had lately given 22 visas to workers of the US Embassy in Moscow, while Washington had only extended the visa of one Russian ministry counselor, which violated the previously negotiated agreement.
The US embassy in Russia's workforce was reduced to 120 on August 1, the lowest number in five years, after Moscow imposed a restriction on the mission employing Russian nationals and third-country citizens in reaction to the penalties issued by Washington in April. The US removed ten Russian diplomats at the time, citing their suspected links to Russian intelligence services.