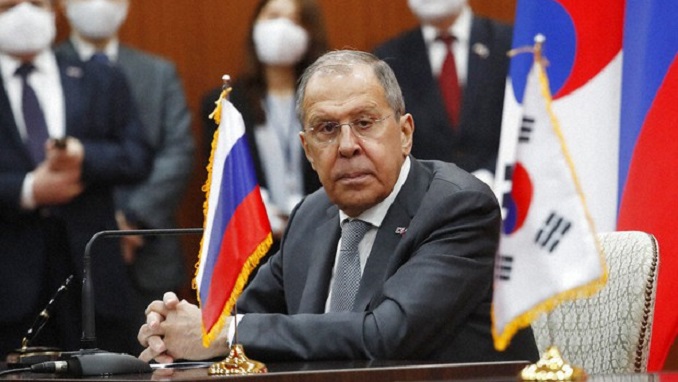 Russia is interested in pragmatic relations with the West and the United States, its NATO allies, or the European Union, Russian Foreign Minister Sergei Lavrov said, Russian media reports.
"We do not have an inferiority complex, as there is no usefulness complex in world politics. But we are always ready to assist those who need it. This is our historical mission, it is rooted in centuries of our history," Lavrov said, speaking at "Primakov Readings".
According to the Russian diplomat, the country will continue to help resolve international conflicts.
"We are working in Syria, we are helping to restore a peaceful life after we stopped the bloodshed in Nagorno-Karabakh, we actively contribute to international efforts to resolve the conflict in Afghanistan, Libya, around Iran, on the Korean Peninsula, and in many other hot spots," the minister said.
Earlier, at the "Primakov Readings", Russian President Vladimir Putin also sent a message, in which he put the danger of coronavirus on a par with the activities of terrorist groups, the intensification of cybercrime, and the escalation of regional conflicts.
According to the Russian President, it is too early to talk about the victory over the coronavirus and it is necessary to think about what lessons to learn from the epidemic, and how to act in the future if such situations arise.