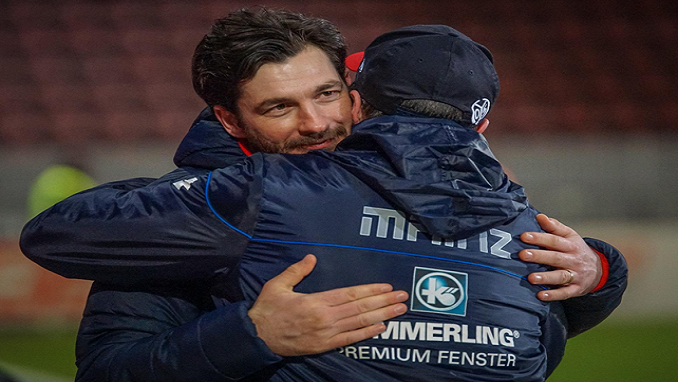 Sandro Schwarz, manager of the Moscow football club "Dinamo", has done a shot with a Russian coronavirus vaccine "Sputnik V". The German coach informed the media about this at the press conference, according to Metaratings.
"I made a Sputnik V shot and was at the game with the "Dinamo" with personnel and staff as a spectator", Schwarz answered one of the questions to the media.
Sandro Schwarz became a manager of "Dynamo" in October, he took Kirill Novikov place. Currently, the Moscow team is in 5th place after the 24th round with 42 points.
Andrei Kobelev, who was an ex-coach of "Dynamo" from 2006 to 2010 and in season 2015-2016, reacted to the decision of the current manager.
"My family and I vaccinated from COVID-19 at the beginning of the year. There were no complications, everything went fine. Vaccination is a voluntary thing. If someone decides to make a shot, that means that they trust the vaccine and our medicine. I hope that this vaccine will save the world from the coronavirus.
Every person can speak on the shots. I don't think that it's the agitation from the Schwarz or "Dynamo" to vaccinate. It's just a fact. To make a shot or don't is everyone's personal decision", concluded Kobelev.
Other "Dynamo" ex-manager Dmitri Khokhlov, who worked in a club as a head coach from 2017 to 2019, also spoke about the Schwarz vaccination. He thinks that decision is wilful, and if someone chooses to make a shot, that means he believes in medicine in the country.
Khokhlov stated: "I'm still a bit doubtful if I should vaccinate or not. I'm ok with it, we have a great vaccine, that has proved itself already. That is why many countries want to get it for themselves".