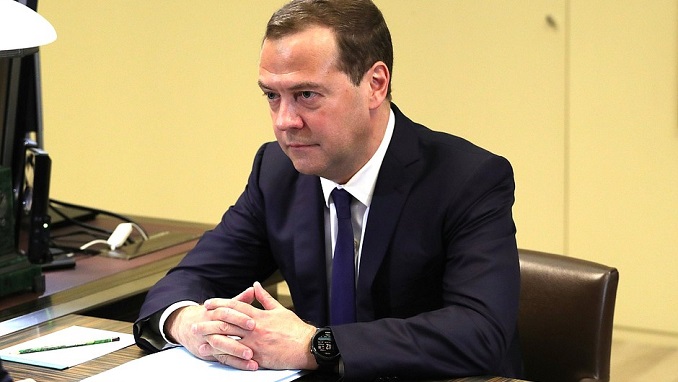 U.S. laboratory activity in the territories of states adjacent to Russia is suspicious, said Deputy President of the Security Council of the Russian Federation Dmitry Medvedev, Interfax reported.
"It is necessary to cooperate in various areas, including laboratory cooperation, which should assist the national authorities in combating the pandemic," Medvedev said at a meeting on enhancing the international cooperation of the Russian Federation on the prevention and control of COVID-19 and other epidemiological diseases.
Russia is ready for such cooperation, he noted.
"Unfortunately, far from all of this position is taken. This cannot be said about a number of our colleagues, I mean the position that the USA takes when they work in laboratories located in the territories of individual states that are adjacent to us or even EurAsEC members," said Medvedev.
Such activity, if carried out, he emphasized, may be useful, "but it should not cause any suspicion." "And, unfortunately, in today's world such suspicions arise," Medvedev said.
Earlier, Russian authorities, in particular, repeatedly expressed concern about the military-biological activity of the Richard Lugar Public Health Research Center, built by the United States in Georgia. In May of this year, the Russian Foreign Ministry called for Russian experts to visit this center while providing them with guarantees of access to all laboratory buildings.