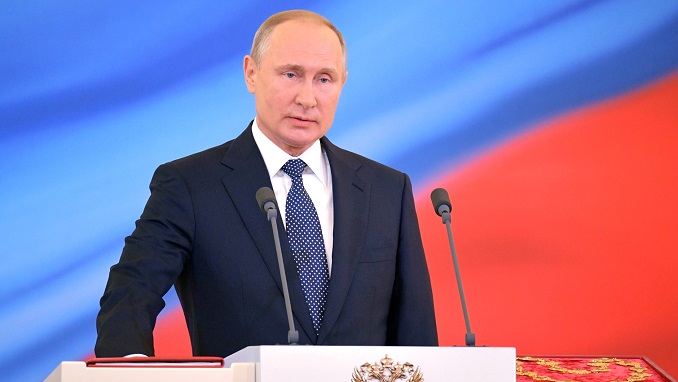 President Vladimir Putin is very likely staying in self-isolation although he received two doses of one of Russian-made COVID-19 vaccines, The Moscow Times reported, citing Proekt.
The president has been living one of the most protected, virus-free environments ever since the pandemic started and  across Russia last spring. He has carried out his work via video conferences at his residence outside Moscow, which is equipped with a disinfectant tunnel, while his rare in-person visitors are required to spend two weeks in quarantine.
Proekt reported that Putin will most likely stay isolated for quite some time, citing a source close to the presidential administration.
According to the Kremlin, the Russian president was inoculated with the second dose of a Russian-made vaccine against coronavirus, but did not state which one, behind closed doors about four weeks ago.
Proekt reported that Putin's own upcoming schedule indicates that the president does not plan to abandon his self-protection measures.
The Kremlin has not made any remarks regarding Proekt's reporting of Vladimir Putin's plan to self-isolate as of Monday afternoon.