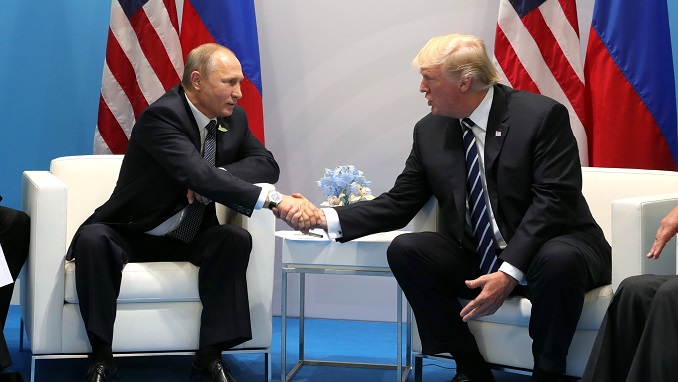 A planeload of medical supplies from Russia was sent to the United States on Wednesday under an agreement between President Donald Trump and Russian President Vladimir Putin, The Guardian reported.
State Department spokeswoman Morgan Ortagus said in a statement that the supplies, including masks, ventilators and personal protective equipment, were not a gift.
"Both countries have provided humanitarian assistance to each other in times of crisis in the past and will no doubt do so again in the future," she said. "This is a time to work together to overcome a common enemy that threatens the lives of all of us."
The plane, a Russian Antonov An-124-100 military transport, left from Chkalovsky airfield outside Moscow on Tuesday night and will arrive in the US on Wednesday after refuelling at Shannon airport in Ireland. Footage from the plane broadcast by Russian state television showed stacks of cardboard boxes in the cargo hold.
Ortagus did not say how much the U.S. paid for the supplies, which were handed over to the Federal Emergency Management Agency in New York after the Russian cargo plane carrying them landed at John F. Kennedy international airport. She said the U.S. would continue to assist other countries in dealing with coronavirus pandemic "but we cannot do it alone."
Earlier Wednesday, Russia's ambassador to Washington said the delivery reflected the need to pool global efforts to counter the COVID-19 virus despite political differences. Ambassador Anatoly Antonov rejected claims that Russia was seeking political gain by providing the supplies as "cynical and immoral," adding that Russian military medical experts there were risking their lives on a daily basis.
Masks and other medical equipment are also in short supply in Russia, where the number of infected with coronavirus rose by 440 on Wednesday to a confirmed 2,777 cases. The Moscow mayor Sergei Sobyanin warned Predsident Putin last week that the official tally of cases underestimated the severity of the outbreak.