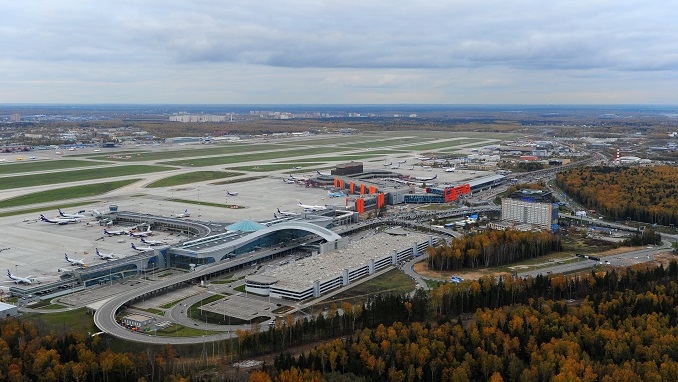 Aeroflot intends to transfer the next batch of flights to the new Sheremetyevo domestic Terminal B in the first half of July, with this applying to flights in 14 directions, Travel.ru informed.
The bulk of transferred flights will be those to cities hosting the FIFA World Cup 2018. During June, such flights were left in the old terminal in order to simplify the connections between them, as well as with international flights, which are also serviced in the southern terminals of Sheremetyevo.
This transfer will begin after the completion of scheduled flights connected to the World Cup. Some flights to Rostov-on-Don, Sochi, Volgograd and Samara will be transferred to the new terminal on July 10, to Kaliningrad on July 11, to St. Petersburg and Yekaterinburg on July 13, to Kazan on July 14, to Saransk on July 15, and in Nizhny Novgorod from July 16.
In addition, in the beginning of July, Ufa and Khanty-Mansiysk (1 flight) will be added to the list of destinations from Sheremetyevo Terminal B.
During the period of May-June, flights that were transferred to the new terminal were the ones from Irkutsk, Novokuznetsk, Kemerovo, Yakutsk, Saratov, Voronezh, Stavropol, Belgorod, Syktyvkar, Magnitogorsk, and also part of flights to Anapa, Astrakhan, Gelendzhik, Krasnodar, Mineralnye Vody , Tomsk, Orenburg, Omsk, Tomsk, Perm, Chelyabinsk, Arkhangelsk, Nizhnekamsk, Orenburg, Surgut and Simferopol.
According to Travel.ru, the full transition of flights should be completed along with the changing of the schedule from summer to winter, by the end of October this year.