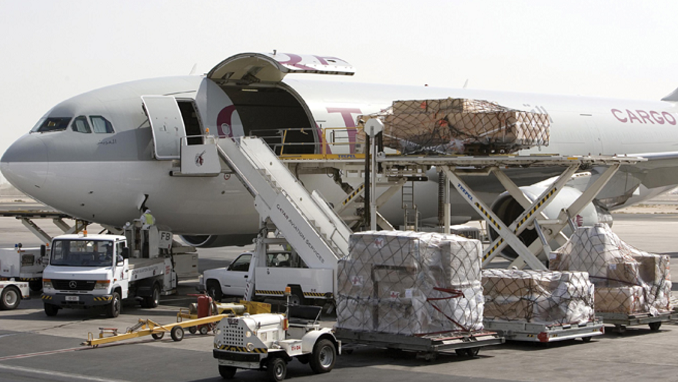 Russian airline AirBridgeCargo (ABC) and Switzerland's Unilode Aviation Solutions are jointly introducing new digitized main deck cargo-carrying units which are set to revolutionize the delivery of air cargo shipments, Rusaviainsider.com reports.
The fire-resistant containers are equipped with a transmitting portable electronic device (TPED) that tracks the location of the container – and the cargo being carried inside it – and then supplies status updates on critical factors including temperature, humidity, shocks and exposure to light, writes Thelma Etim, editor of Aircargoeye.com.
Commenting on the collaboration, Sergey Lazarev, general director of AirBridgeCargo Airlines, insists: "The deployment of [these] co-branded, digitized containers not only broadens our co-operation with Unilode Aviation Solutions but also introduces one of the most revolutionary phases of cargo digitization."
"We are delighted to be on this path with our valued and trusted partner which is the expert in ULD management and has adopted a forward-thinking approach towards the introduction of Internet of Things [IoT] into the air cargo industry. TPED is the kind of technology that tightly aligns with our customers' expectations, especially when it comes to the transportation of special cargoes [such as] pharmaceutical products, perishable goods, valuables, and others," Lazarev observes.
To give the airline time to test and gradually introduce the new containers into its operations, the first half of the order manufactured by Nordisk Aviation Products will be delivered by Unilode in June, with the remainder scheduled to arrive in September of this year.
"The introduction of the digitized fire-resistant main deck containers is another stage of both companies' efforts to bring enhanced IoT solutions into the air cargo industry with the purpose of simplifying the data-sharing process and making it more transparent and reliable for all stakeholders in the aviation value chain," said Benoit Dumont, chief executive of Unilode Aviation Solutions.