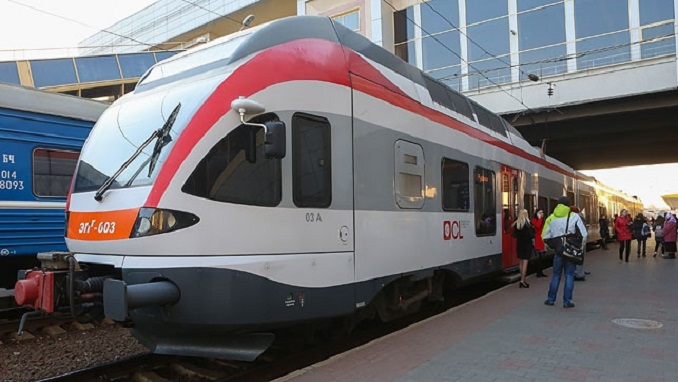 Belarusian Railways will present its transit capabilities at large international exhibitions in Russia and Germany in 2018, BelTA informs.
Belarusian Railways will present its transit potential at the expo TransRussia 2018 in Moscow in April, the expo of transport and logistics services, commercial transport and special vehicles TransSiberia/Translogistika, and the seventh forum Transport of Siberia in Novosibirsk in May.
The company is also scheduled to take part in the international trade fair for transport technology and innovative components InnoTrans 2018 in Germany in September.
Belarusian Railways is also expected to participate in the Belarusian Transport Week in October 2018, which is traditionally held in Minsk. In 2018, the railway operator will hold an international conference on the rail market, logistics, rail freight forwarding, and tariffs with the participation of freight forwarders. The event will be dedicated, in particular, to organizing and holding roundtable discussions in Moscow and Kaliningrad.
Belarusian Railways intends to partake in the Baltic Transport Forum (Kaliningrad) and the Eastern Economic Forum 2018 (Vladivostok). The Belarusian company will continue to develop cooperation with foreign railway companies in international organizations. For instance, it will attend the international rail business forum 1520 Strategic Partnership: Central Europe in Vienna, Austria in February 2018. Warsaw will host the fourth session of the international conference on the adoption of the Convention on Direct International Railway Traffic with the participation of Belarusian Railways in March.
The company will continue to bolster bilateral and multilateral cooperation with the national rail administrations of Russia, Kazakhstan, Latvia, Lithuania, Ukraine, and Poland. Plans have been made to hold the second session of the joint working group on container trains between China and Europe in Minsk in Q2 2018, BelTA writes.
According to the press center, Belarusian Railways gives high priority to attracting additional freight traffic, increasing passenger traffic, pursuing a well-coordinated and competitive tariff policy, applying electronic legal documents to organize international traffic, and focusing the joint effort on developing the railway infrastructure in border areas on the main directions of passenger and freight flows.