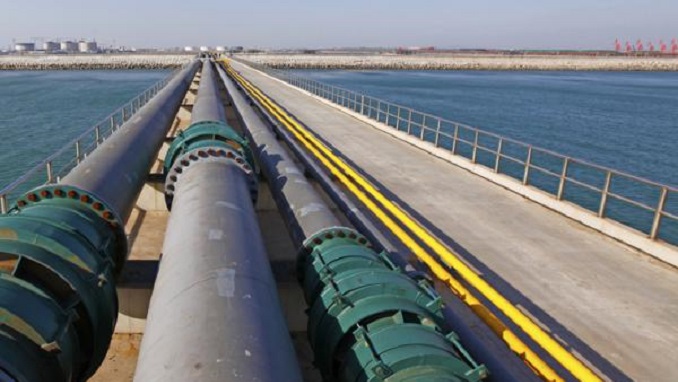 China might become one of the major shareholders in Transneft, the state-backed oil pipeline company in Russia, one of its directors said Friday, Kallanish Energy informs.
Transneft first vice president Maxim Grishanin said the Russian Direct Investment Fund (RDIF) was in talks to attract investors to the pipeline company, UPI reported.
"There are investors from Japan; we are waiting for Singapore and China," he was quoted as saying by Russian news agency Tass. "RDIF is holding talks with the Chinese."
Russia has focused investment efforts toward the Asia-Pacific, which offers a buffer against a European Union frustrated with the country's influence in the regional energy sector.
The 2010 launch of the East Siberia-Pacific Ocean oil pipeline in 2010 was described by Russian President Vladimir Putin as a strategic victory for a Russian energy sector looking to capitalize on Asian economic success.
Transneft said three years ago it would increase the yearly capacity through ESPO by 80% by 2018, UPI reported.
China is the second-largest economy in the world behind the U.S. Oil demand from China in November, the last full month for which data are available, was 9 million barrels per day (MMBPD) — the second-highest on record.
Priorities this year for Russian energy company Gazprom include development of the Power of Siberia natural gas pipeline, a 2,500-mile network to China. The Kremlin described the pipeline as a way to tie the Russian energy sector to two poles of the economic world, UPI reported.