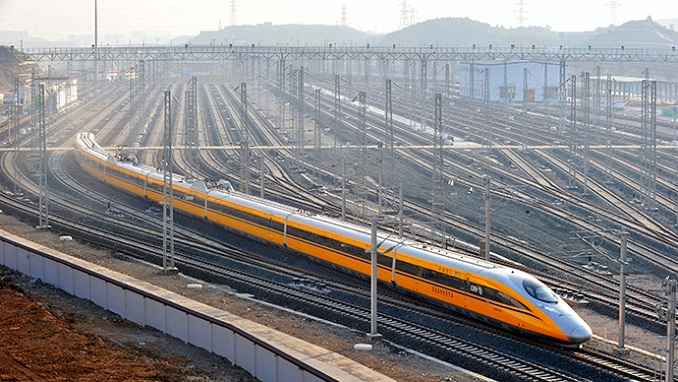 Russia's Finance Ministry has suggested setting aside 112 billion rubles ($1.75 billion) previously assigned for the construction of the Moscow-Kazan high-speed railway, to Novatek's project, the Utrenniy terminal for the Arctic LNG 2 plant, a source in the Russian government's Executive Office told RBC.
This information was confirmed by a source in the Finance Ministry, the news outlet wrote.
Arctic LNG 2 is part of the Northern Sea Route and the Sea Ports of Russia federal programs, which will make it possible to increase the cargo traffic along the Northern Sea Route to 80 mln tonnes and the capacity of Russia's seaports to 1.3 bln tonnes by 2024, according to the Russian Finance Ministry.
Novatek's spokesman told the paper that "the president and the government have issued all the necessary instructions to tackle the issues of financing the construction of the terminal's infrastructure."
However, Deputy Prime Minister Maxim Akimov who oversees transport issues earlier said commenting on the proposed move that "it's pointless to discuss that because these are just ideas."
Novatek is completing the construction of the first private LNG plant on the Yamal Peninsula, Yamal LNG, with a capacity of 17.4 million tons. The company is getting ready for the construction of the second plant, Arctic LNG 2, with a capacity of 19.8 million tons.
As it lures foreign investors, the company continues efforts to negotiate the construction of the infrastructure with the government. Novatek promises to transport 46.7 million tons of cargo along the Northern Sea route by the end of 2024.
The amount of financing for the development of the Northern Sea Route is due to be readjusted in May, which is too late for Novatek, as the work should begin this coming summer.
The terminal will be constructed in the Arctic region, and, if Novatek cannot do everything it planned during the short navigation period, the work could be put off until next year, the paper quotes Maxim Khudalov, Director of the rating agency ACRA, as saying.