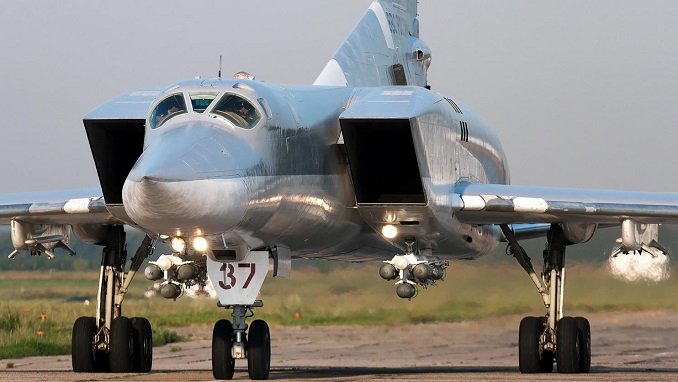 The Tupolev Tu-22M3M, Russia's heavily upgraded long-range missile-carrying bomber, will perform its first demonstration flight in September, the CEO of the Tupolev Aircraft Company Alexander Konyukhov told TASS news agency on Tuesday.
"In September, the plane will perform its debut flight as part of factory trials, following which it will enter state joint trials that will last several months," the chief executive said.
Russia's Defense Ministry will make a decision on the deep modernization of the first batch of operational Tu-22M3 aircraft, after the results of the joint state trials, Konyukhov said. The Tu-22M3M is a modernized version of the Tu-22M3 long-range supersonic missile-carrying bomber with the variable-sweep wing. During its upgrade, the bomber will get new avionics and a possibility to use new missiles.
As was reported earlier, 30 aircraft will be upgraded to the level of the Tu-22M3M.
Meanwhile, it was also reported that an upgraded version of the Mil Mi-26T2V heavy-lift helicopter with the latest avionics suite and defensive aids system will be presented at the upcoming Army-2018 forum, the company manufacturing the helicopter, part of Russia's hi-tech corporation Rostec, said on Tuesday.
"The Mi-26T2V lighting equipment has now been adapted for using night-vision goggles and new energy-absorbing crew seats have been installed in the helicopter's cabin," the press office said.
The helicopter prototype developed for Russia's Defense Ministry has been manufactured at the Rostvertol enterprise and will soon perform its debut flight.