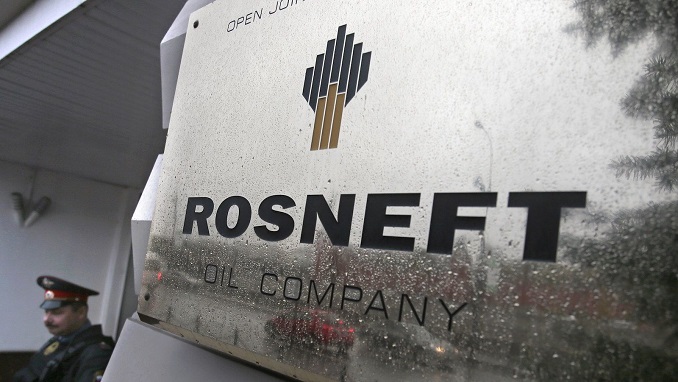 Venezuela's state oil and gas company PDVSA cut its debt to Russia's top crude producer Rosneft by $400 million in the second quarter to $3.6 billion as of the end of June, Rosneft's second-quarter results presentation showed Tuesday, according to Fomag.ru.
Rosneft agreed prepayment deals for crude and products deliveries with Venezuela between 2014 and 2016, the last of which is due to expire at the end of 2020. The company gave Venezuela a total of $6.5 billion in pre-payments, a Rosneft official said earlier this year.
Venezuela's debt to the Russian major thus shrank by $1 billion in the six months since the end-2017 figure, according to the presentation.
Rosneft reported in May that Venezuela had paid off $600 million of debt in the first quarter. The Russian company also said it reduced crude purchases from the Latin American country in the first three months of the year.
With the Venezuelan economy moving downhill and its oil industry crumbling in recent years, PDVSA told customers earlier this year it was not able to fully meet its supply requirements. Due to provide Rosneft with 222,000 b/d of diluted crude oil, or DCO, PDVSA only had 116,000 b/d available in June, a PDVSA source said earlier.
Also on Tuesday, Rosneft said it posted record cash flow in the second quarter as Russian oil companies hit a sweet spot of rising crude prices and a weakening ruble.
Russia's largest crude producer also posted the highest net income in almost five years and curbed its dollar-denominated debt, underpinning the share buybacks that helped lift its stock to the highest level since January 2017.
Rosneft itself has for years been Russia's most indebted company after making multibillion dollar acquisitions at home and abroad. Now the state-run giant is promising better returns to investors through dividends and a buyback program. That helped to push the stock price up 47 percent this year, beating returns from other major oil companies for those investors willing to stomach the political risk.