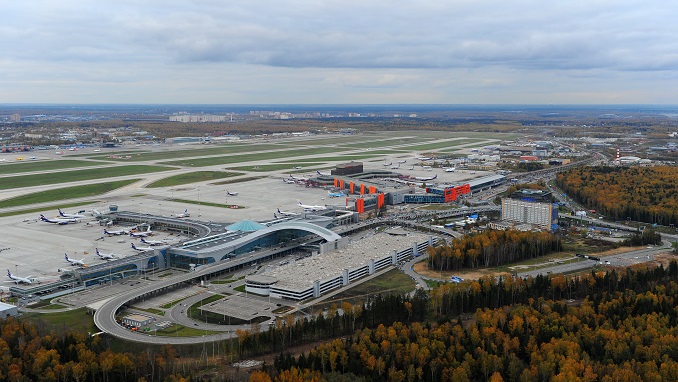 The third runway at Sheremetyevo International Airport will be put into operation until the end of 2019, Agentstvo Moskva reported, citing the airport's press service.
"As a part of the Master Development Plan of Sheremetyevo International Airport, by 2024 the following facilities will be put into operation: in 2019, a third independent runway (WFP-3), which will increase the capacity of the airfield from 55 to 90 aircraft movements per hour; Terminal C (phase 1) with a capacity of 20 million passengers annually, and a multi-level parking for 2.5 thousand cars," Sheremetyevo's press service announced.
The VPP-3 hangar complex that includes an aviation technical base will be commissioned in 2020. At least seven hangars are planned to become a part of the complex for servicing partner airlines aircrafts, parking for special equipment for ground maintenance and airfield service.