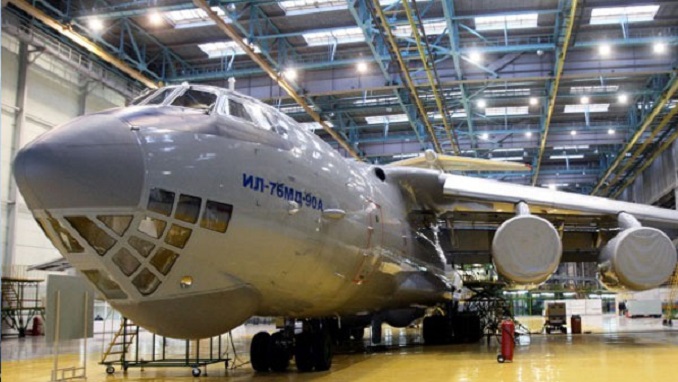 Some 50 modern medium-range passenger aircraft will be supplied by Russia's state-owned giant Rostec to Russian national airline Aeroflot, it was confirmed.
The order of the MC-21 aircraft is worth more than $5 billion, according to Defense World.
As part of the order, Rostec's leasing subsidiary Aviacapital-Service will deliver the aircraft on operating leases, Aeroflot said in a statement.
The company's new MC-21 aircraft will be equipped with 16 business class and 153 economy class seats to accommodate 169 passengers. The first phase of the deal will see the delivery of MC-21s powered by foreign-made engines, the statement read.
Aeroflot can also choose to receive aircraft featuring new Russian-built PD-14 engines from its 26th aircraft, under the new order.
Deliveries of the latest order are expected to start by the first quarter of 2020, while the entire order is to be completed by 2026.
Following delivery, each of the aircraft will be leased for 12 year-period, with up to three two-year extensions options on the lease.
"This agreement underscores that Russia's civil aviation industry is making a comeback and taking its place among leading global manufacturers. The MC-21 represents a genuine breakthrough achievement for the aviation industry.
"The aircraft uses cutting-edge materials and the latest generation of systems, created by leading Russian companies.
"Elements of the MC-21 that Rostec produces include titanium and composite parts, onboard electronics, chassis components, other systems, and the 'heart' of the aircraft – the PD-14 engine. We believe that this engine will be selected by Aeroflot as the primary power plant for the MC-21," Rostec CEO Sergey Chemezov said.
The medium-haul, narrow-body aircraft features more than 30% of parts developed from composite materials. The aircraft is planned to be operated on both domestic and international routes.
MC-21is produced by Russia's United Aircraft, a company which, according to Russian media, will be taken over by Rostec next month.
Rostec was founded by the Russian government in late 2007 with an aim to consolidate strategically important companies, many of which are bankrupt or near bankrupt, with the ultimate goal of capitalizing them and bringing them to an IPO.
The Kommersant newspaper, citing several unidentified government and industry sources, reported the 30 billion rubles ($535 million) investment in United Aircraft's MS-21 commercial airliner project may pave the way for an eventual takeover of the company — which is Russia's second-largest defense contractor, and the world's 14th largest according to the 2017 Defense News Top 100 ranking of global defense enterprises.