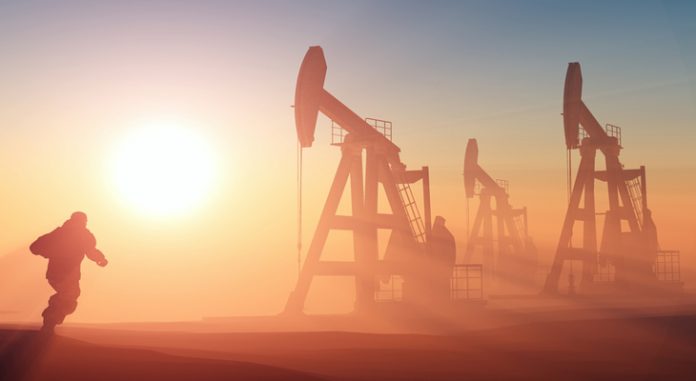 Driven by record output in Texas, American oil production averaged more than 10 million barrels a day for the first time in nearly half a century as oil prices rose, drillers became more efficient, and export markets grew, Newsok reports.
The U.S. Energy Department said Thursday that average crude production reached 10.038 million barrels a day in November, just below the record of 10.044 million barrels a day set exactly 47 years ago, in November 1970.
Energy Department and industry experts expect the United States to overtake Russia and Saudi Arabia as the world's biggest oil producer by the end of next year when U.S. output is forecast to hit 11 million barrels a day.
"American crude oil is a game-changer in international trade, global politics, and domestic energy security," said Todd Staples, president of the Texas Oil & Gas Association, a trade group. "Crude oil imports are down 20 percent from 2006 and, today, we are competing with the Middle East in the export market. These outcomes were unthinkable a decade ago"
The surge in production is another milestone in the so-called shale revolution that opened vast reserves of oil and gas that were once trapped in shale rock formations. Just over half of U.S. crude comes from shale fields that include the Permian Basin in West Texas and the Eagle Ford shale in South Texas.
Texas' November production of 3.9 million barrels a day accounted for nearly 40 percent of U.S. output. The Permian Basin alone accounted for about one-fourth of the nation's oil production.
After a two-year oil bust that hit bottom in 2016, U.S. production has increased as prices slowly recovered and oil companies adopted better technologies and techniques make profits at lower prices. U.S. oil prices are hovering near $66 a barrel, well below the 2014 peak of $107 a barrel, but more than $20 a barrel above the $42 in mid-2017.
On Friday, global Brent oil prices held near $70 per barrel, supported by strong compliance with output cuts by OPEC and its ally Russia, as well as expectations for strong demand growth in 2018.
According to Reuters, Brent LCOc1 futures, the global benchmark, were down 8 cents at $69.57 a barrel by 1104 GMT. U.S. West Texas Intermediate (WTI) crude CLc1 was up 4 cents at $65.84 a barrel.
"The OPEC/non-OPEC production and U.S. tight oil have justifiably been a focus this year. Yet demand has quietly underpinned the tightening of the market over the past year," Jon Rigby from UBS said in a note.
Global oil demand rose by 1.6 million bpd, or about 1.5 percent, last year and UBS said it should grow by another 1.3 million this year or even more after the International Monetary Fund raised its global economic growth forecast.