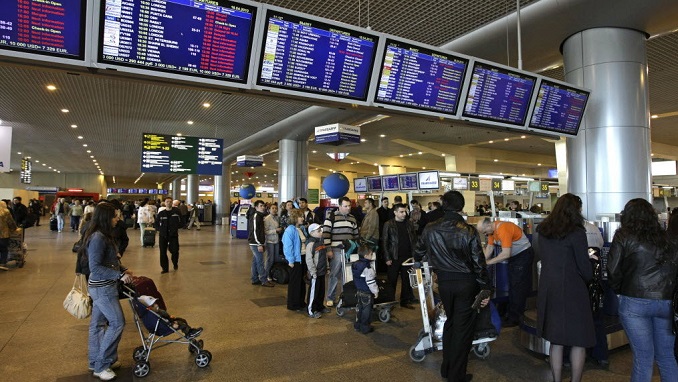 Russia's passenger airlines will serve 126 million travelers this year, with a lower growth rate figure than last year, but still a sound 9% improvement on 2018, says the latest forecast by Transport Clearing House (TCH), according to Rusaviainsider.com
Russia's only organization dedicated to the collection of official airline data said that domestic passengers will make up to 60% of the total traffic numbers. The agency's experts point to the overloaded Moscow airports and attempt to forecast the effects of the new legislation on the development of Russia's regional air travel market.
Contrary to the general slow-down in global air travel market growth which, according to IATA, decreased from 6.5 per cent last year to 4.5 per cent in March, the Russian industry enjoyed an 11.6 per cent growth in the first quarter of 2019. The share of domestic traffic reached 60 per cent in the period.
TCH's vice-president and commercial director Tatiana Merkulova emphasizes that the concentration of air routes around Moscow remains very high, with more than two thirds of all international flights to Russia originating or connecting through Moscow. Besides that, in the first quarter of this year, the share of domestic passengers travelling to or from Moscow reached 77.5 per cent. Combined, the international and domestic flows represent a significant load on the Russian capital's three major airports of Sheremetyevo, Domodedovo and Vnukovo.
In the first three months of this year the country's busiest route between Moscow and St Petersburg added another 11.5 per cent, boosting domestic traffic numbers, and the connection between Moscow and Sochi continues to generate more traffic too (up 9.1 per cent on last year), whilst other holiday destinations in Russia suffered a decline, such as Rostov-on-Don by 4.2 per cent and Simferopol by 0.3 per cent.
The hoped-for growth of the domestic segment, including those routes not connected through Moscow, and with new legislation introduced in May including the benefits of zero VAT on such routes, are expected to relieve the load on Moscow's airports.