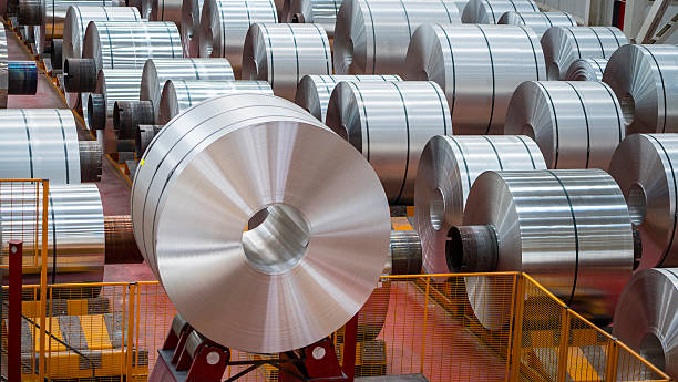 The world's second-biggest aluminum producer, Rusal, said on Thursday that its production grew by 1.3 percent in 2018 year-on-year to 3.753 million tons, Investing.com Russia reported.
In the fourth quarter of 2018, the company's aluminum production increased in comparison with the third quarter by 0.4 percent to 943,000 tons, Rusal said.
After the U.S. Treasury Department imposed sanctions against Rusal, its parent company En+ and owner Oleg Deripaska last April, the aluminum market entered a turmoil which ultimately led U.S. President Donald Trump's administration to lift the measures against the companies at the beginning of this year.
The average price for aluminum last year went up by 7.3 percent to $2,259 per ton. However, in the fourth quarter of 2018, the quarterly price lowered by 7 percent to $2.115 per ton.
Last month, The London Metal Exchange (LME) said in a statement that it lifted restrictions on warranting Rusal-branded metal after the United States removed sanctions on the Russian aluminum giant.
On Friday, Rusal said it sees demand for aluminum growing in 2019 with potential for prices to rise.
In a filing, the Hong Kong-listed company also said the market for alumina, an oxide key to the aluminum smelting process, may be expected to be more balanced this year.