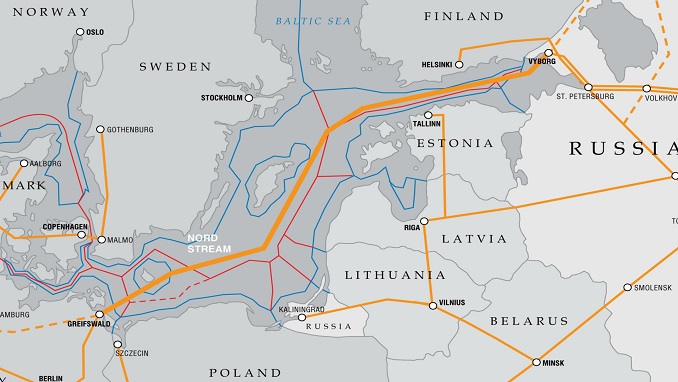 France has rejected an appeal by German Chancellor Angela Merkel's government and has agreed to back a European Union proposal creating hurdles for Russia's controversial Nord Stream 2 gas pipeline, Deutsche Welle reports.
The pipeline has long been opposed by the United States, which has its own energy interests in Europe. Washington says Nord Stream 2, which would bring Russian gas directly to Germany, bypassing transit states like Ukraine and Poland, will increase Europe's dependence on Russian energy.
The controversial project is pushed by German Chancellor Angela Merkel and has created much controversy within the EU. Member states were set to discuss extending EU gas-market regulations to offshore pipelines such as the planned Nord Stream 2 pipeline at a meeting in Brussels on Friday.
On the eve of the talks, the French Foreign Ministry said that France "intends to support the adoption of such a directive."
"Work is continuing with our partners, especially Germany, on the changes that could be made to the text," it added.
An EU source has said that France's vote will be decisive, likely leaving Germany short of a blocking minority, according to Reuters.
The EU executive wants a say over how Nord Stream 2 is used before its construction, which involves European companies, is completed.
In the United States, a bipartisan group of senators drafted a resolution calling for the cancelation of the pipeline project, and leaders of the Senate Foreign Relations Committee said they would take up the resolution at their next meeting.
In its current form, Nord Stream 2 is fully owned by Russian state energy giant Gazprom and would not be compliant with the proposed new rules.