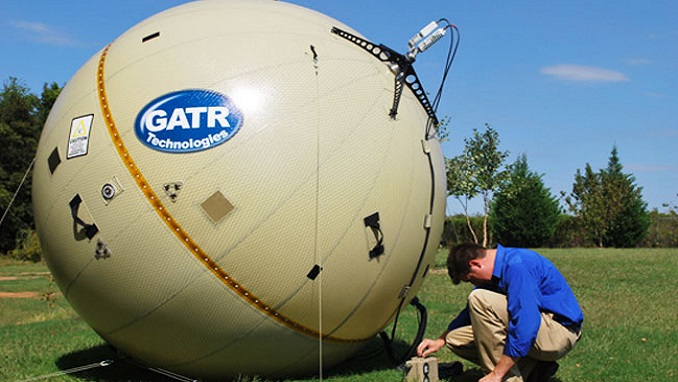 A Russian company, NEBO, successfully copied a U.S. inflatable antenna prototype for use in military satellite communication, after photographs of the American device was posted on the internet, Rossiyskaya Gazeta reports.
"The U.S. Department of Defense placed an order for 36 inflatable antennas and posted photos of the device on the Internet. The staff at the Radio Engineering Institute in Rostov-on-Don contacted us and asked: can we make such a thing? Financing was not promised, but we became interested and made the antenna at our own expense, "said Artem Mazanov, who owns the NEBO company.
The new Russian antenna system is a sealed ball made of durable material, with the seams glued together by special equipment. It weighs only 23 kilograms and can be used for mobile groups.
The new development almost completely copies the unique inflatable antenna system developed by U.S.-based GATR Technologies (GATR), a subsidy of the Cubic Corporation. Just like Russian copy, the GATR antenna system is inflatable and deploy easily, enabling high-bandwidth satellite communications.
GATR's antenna system is a unique ultra-portable design that can provide high-bandwidth communications for transmission of secure and non-secure data, voice, and video, all in a compact package. The design integrates a patented inflatable radome with a precision antenna, allowing all components to fit in a portable backpack.