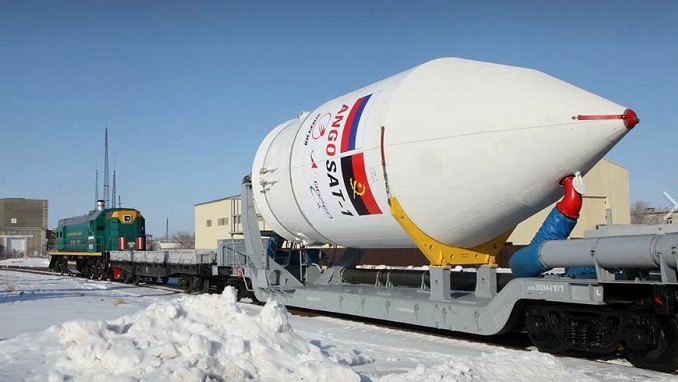 Russia will pay compensation to Angola after the African country's first geostationary satellite Angosat-1 became inoperative, the Angolan Minister of Telecommunications and Information Technologies, Jose Carvalho da Rocha said at a press conference in Luanda on Tuesday.
According to Xinhua, the minister said that since April 23, when the satellite was declared dead, they have been redirecting services that were based on other operators for the compensation of Angosat-1, the Angolan satellite built by Russia.
According to the contractual clauses, Russia has to compensate the African country for the damages, an obligation which Moscow agreed to fulfill, the minister said.
Da Rocha also announced the construction of a new satellite, expected to be completed within the next year and a half.
Angosat-1 was launched into orbit in December 2017 from the Baikonur space center in Kazakhstan onboard a Zenit 3F rocket. Russia's RSC Energia, a subsidiary of the state-run space industry player Roscosmos, built the $300 million satellite.
On Dec. 27, the Russian manufacturer said that contact was lost with the satellite, but communication was restored the same week. Eventually, the satellite stopped sending data and Energia confirmed it was inoperable. Built in 2012, Angosat-1 was scheduled to work for 15 years.