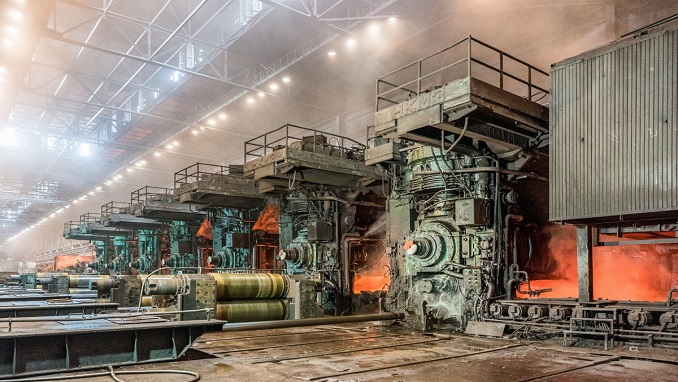 The hot metal output of Russian steel producer Severstal fell 3% on-quarter in the second trimester of this year to 2.3 million tons due to maintenance at blast furnaces, Kallanish reports citing a company statement.
However, crude steel production was flat at 3.06 metric tons (mt), reflecting electric arc furnace-based output growth, the news outlet wrote.
Consolidated steel sales were unchanged at 2.84 mt, but the share of domestic shipments rose 5 percentage points to 70% due to the increased attractiveness of domestic sales. High-value-added products' share in sales rose 2 percentage points (pp) to 46%, reflecting a decline in sales of semi-finished and hot rolled coil, and higher sales of galvanized, color-coated and large diameter pipes (LDPs).
Semis recorded the steepest fall in Q2 sales of -43% on-quarter to 69,000t, with HRC down -6% to 1.04mt, while the fastest growth was in color-coated sales, at 38% to 141,000 tons. Long product sales grew 13% to 420,000 tons.
LDP sales volumes grew 9%, which reflects the realization of the accumulated stock of LDP for the Poland-Slovakia Gas Interconnection project (Eustream) produced in 2018 and shipped in the previous quarter, Severstal observes. In February the Izhora Pipe Mill (IPM) won several tenders to supply gas giant Gazprom with over 200,000t of LDP.
Iron ore pellet sales rose 2% in Q2 to 2.9mt due to seasonal factors and despite a decline in output.
In the first half of 2019 crude steel and hot metal output thus grew 1% on-year each to 6.1mt and 4.67mt respectively.
Semis sales fell -57% in H1 to 190,000t and cold rolled coil was down -27% to 517,000t. However, HRC sales rose 11% to 2.14 mt, galvanized coil sales grew 18% to 491,000 tons and color-coated sales were up 41% to 243,000 tons. Iron ore pellet sales fell -14% to 3.2 mt, the company said.