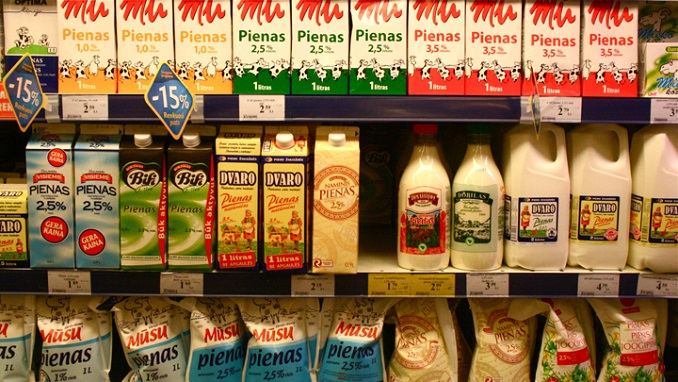 Russia increased imports of goods from non-CIS countries in 2017 by 24.3 percent year-on-year to $202.3 billion, the Federal Customs Service said on Monday, Tass informs.
Imports of textiles and footwear surged 27 percent in December 2017 to $1.1 bn. Imports of food products and raw materials for their production grew by 16.6 percent to $2.5 bn, products of engineering industry – by 12.3 percent to $11.3 bn. Imports of chemical products rose by 4.5 percent, to $3.5 bn, the report says.
Imports rose by 1.7 times for vegetables, 1.5 times for tobacco, 46.2 percent for vegetable oil, 45.1 percent for grain crops, 39.8 percent for fruits, 27.6 percent for fish, 23.3 percent for dairy products, and 22.2 percent for meat and byproducts. Imports of strong and soft drinks dropped by 15.4 percent and sugar imports declined by 1.6 percent in value terms.
Imports of chemicals grew on account of rising procurements of organic and non-organic chemicals by 15.1% and pharmaceuticals by 5.5 percent. Import declined in value terms by 2.5 percent for polymers and rubber and by 1.9 percent for soap and synthetic detergents. Imports of perfumery and cosmetics stayed flat in December 2017 on the monthly basis, Tass adds.
Procurements rose by 22.5 percent for textile garments, 1.8 times for footwear, 14.5 percent for knitted wear, 9.7 percent for knitted fabric, 6.7 percent for cotton, 3.9 percent for ready textile items and 3.7 percent for textile materials. Imports declined by 8.5 percent for chemical fibers and stayed flat for chemical yarn, Tass informs.