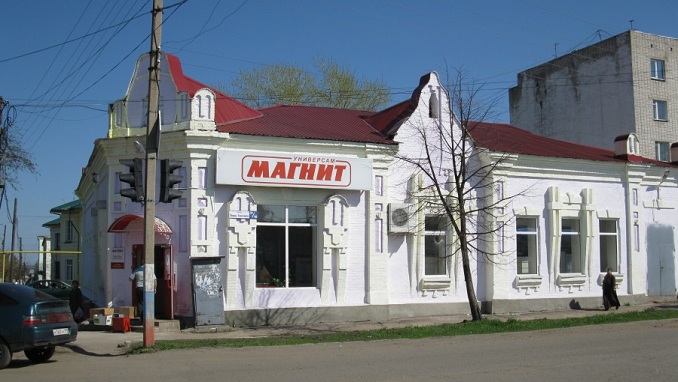 As the process of transforming Soviet-era retail stores in Russia comes to an end, most Russian cities and larger towns are now serviced by supermarkets and the companies are already starting to focus on new formats to boost sales and better meet the changing demands of the population, Intellinews reports.
The change in strategy is a priority for the two leading supermarket chains in the country, Magnit and X5, as they intensify their fight for supremacy in the Russian market. X5 overtook Magnit in terms of revenue turnover at the end of last year, while the long-time leader lost its position after Magnit's founder and largest shareholder Sergey Galitsky sold his 29% stake for about $2.4 billion to state-owned bank VTB in February.
However, more recently the new management seems to be fighting back. Both firms have recently reshuffled management and Magnit brought in some seasoned professionals from the rival firm to restart its strategy.
X5, meanwhile, has reported strong results in the second quarter, whereas Magnit is yet to see a pick up in its Q2 results, but analysts are increasingly keen on the company as a turnaround story and its appeal to portfolio investors is on the up again.
After a decade of growth, Russian supermarket chains are running up against the limits to growth – both in terms of saturation in local markets and market share limits imposed by the Federal Antimonopoly Services (FAS) – and are switching their focus to improving profits instead of opening more stores.
The game will get harder now, as growth is no longer simply a question of opening more stores faster than the other guy, Intellinews wrote.
One new direction retailers are exploring to improve their profits is going online. The rise of e-commerce in Russia has been so fast that it is now visibly impacting the foot traffic in Moscow's largest malls, as indicated by the Watcom Shopping index.
X5 has just launched its first "dark store" – a retail outlet that is dedicated to serving online orders and has no physical customers. The company is also in talks with China's online store JD.com to set up a joint venture in Russia.
For Magnit's part, it is eyeing a takeover of SIA Group, one of the largest pharmaceutical distributors in the country, from Marathon Group, as a way of diversifying its revenues.