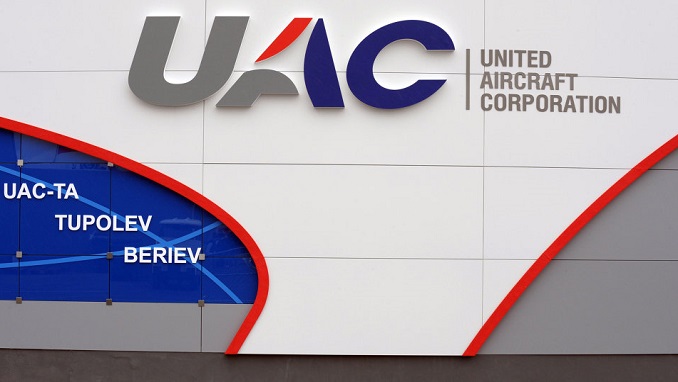 Russia's government-owned United Aircraft Corporation (UAC) plans to continue increasing output of not very profitable military equipment, leaving its plans for civil aircraft manufacturing very modest, Kommersant reports.
The move comes after Western sanctions against the company and Russia's defense industry as a whole, dramatically changed UAC's development strategy, the report says.
In the next three years, it plans to pour two-thirds of its 403 billion rubles ($6.4 billion) investment into the military and special operations segment. Experts consider this vision realistic, calling the growth of the UAC's share of civilian products "an increasingly distant perspective."
According to the newspaper, in the next three years, 75% of the total investment volume will be used for projects of "military, military transport and special aviation." The military segment, includes a promising supersonic bomber based on the Tu-160, PAK FA, Su-35 and PAK DA.
Meanwhile, military transport aviation includes priority projects – Project 476 and Il-112. The remaining 25% will be used for civilian aviation programs, 14% – for developing the MC-21, 1.9% – for modernizing the IL-114, 1.8% – for manufacturing Russian-Chinese wide-body aircraft, and 3.3% to the Sukhoi Superjet.
The corporation expects limited market share of the civil aircraft segment – it was 1.8% in 2017 (32 aircraft), by 2025 the figure is expected to reach 4.5%. However, civil aircraft still accounts for 40% of the corporation's revenue. According to the UAC, it is possible due to the MC-21 entering the market, among other factors.
Aviation Explorer expert Vladimir Karnozov told Kommersant that due to U.S. sanctions against the Russian defense industry, UAC plans will have to be corrected, and increasing the share of civilian products in the corporation's portfolio is becoming "an increasingly distant prospect." Although there is no direct ban on cooperation with Western companies on civilian projects, the corporation is included in the sanctions list, and growing confrontation leads to the growth of military production, Karnozov said.