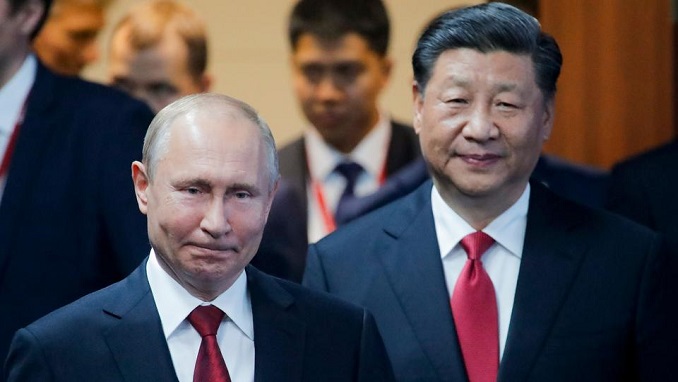 According to the Kremlin, Russian President Vladimir Putin is going into self-isolation due to coronavirus fears among his closest circle.
According to a statement on the Kremlin website, "Vladimir Putin stated that he must self-isolate for a specific length of time in connection with identified instances of coronavirus in his surroundings, Moscow Times reports. 
Later Tuesday, Kremlin spokesperson Dmitry Peskov informed reporters that Putin had tested negative for Covid-19 and was "absolutely healthy." Peskov did add, however, that Putin would be quarantined since he had contact with one of the "many" individuals who had been sick.
The news comes only one day after a hot mic incident caught Putin addressing the potential of quarantine because to Covid-19 infections among individuals he had contact with. On Monday, the Kremlin rejected Putin's remarks as "a figure of speech."
Putin, 68, has ordered all face-to-face guests to follow a two-week quarantine before seeing him since the outbreak began.
The Kremlin said on Tuesday that Putin would not attend two security and economic conferences hosted by Russia and China this week, instead appearing by videoconference. Observers observed that Putin's conspicuous absence follows Chinese President Xi Jinping's earlier withdrawal from the meeting in ex-Soviet Tajikistan.
Putin, who avoids wearing face masks in public and said this spring that he had got both doses of the Russian-made Sputnik V vaccination, has conducted cabinet meetings and other government sessions via videoconference for more than a year.
According to the Kremlin, special "disinfection tunnels" have been installed at the Kremlin and Putin's home outside of Moscow to protect him against Covid-19.
The Russian president is well-known for his intolerance to germs and extreme caution when it comes to his health.