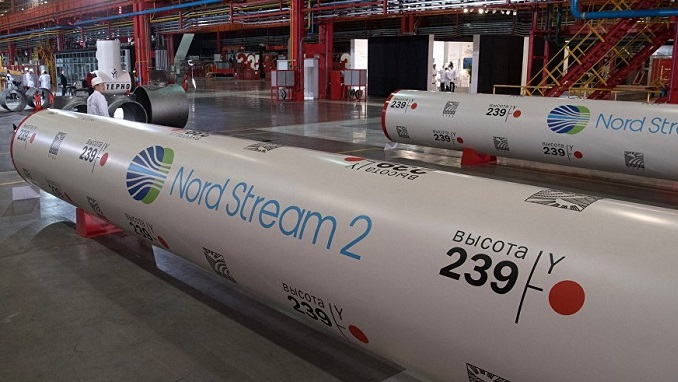 The Nord Stream 2 gas pipeline may take months to complete, and Russia and Europe may not reap immediate economic advantages. The conclusion of building work on September 10 is a significant milestone, but it is not the last, according to Rossiyskaya  Gazeta.
Russia anticipates that profits from gas exports will increase once Nord Stream 2 is operational, while Europe anticipates that the pipeline will help lower the continuing record high gas prices, which have risen multiple times since the beginning of the year, reaching $760 per 1,000 cubic meters.
However, the initiative must first overcome certain challenges. Nord Stream 2 must pass certification processes. A decision will be made by January 8, 2022, according to Germany's Federal Network Agency.
Following that, the European Commission will evaluate the proposal for two to four months, and the German regulator may require another two months to reach a final decision. However, the offer may be considered for up to 10 months.
Alexei Grivach, Deputy Director of the National Energy Security Fund, believes that technically, all of the necessary decisions for putting the gas pipeline into operation can be made quickly, but it is difficult to predict what the regulators will do because there are no clear rules that would apply to this specific case.
According to the expert, the German elections in September may have a significant effect on the process. If the Greens win important seats in the country's next administration, the project may face further delays.
Grivach predicts that gas consumption will continue to rise over the next decade. And it is Russia that can supply the majority of the demand, especially via Nord Stream 2. According to the expert, the gas pipeline project has already had a major effect on the Russian economy. In Ust-Luga, a new gas processing facility, the biggest in Europe, as well as a chemical complex and LNG producing facilities, are being built. 
With Nord Stream 2 in mind, investors are pouring money into gas production on the Yamal Peninsula. Furthermore, new compressor stations have been constructed, the majority of which are outfitted with Russian-made equipment. In the interim, efforts will be made to guarantee that gas supplies are available to area customers. Grivach emphasized that all of this is direct and indirect investment in the Russian economy.