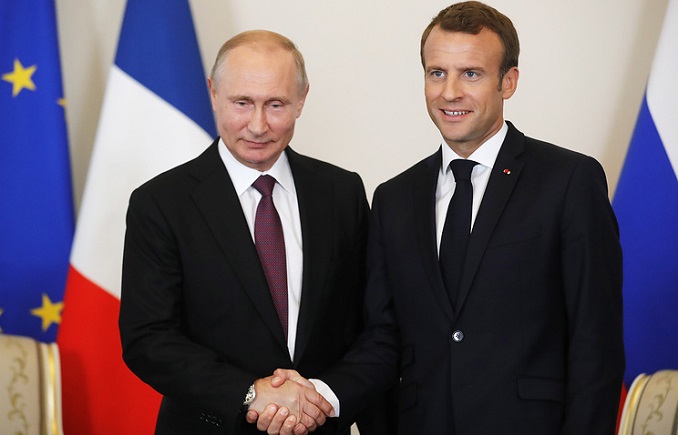 Russian President Vladimir Putin and French President Emmanuel Macron discussed the situation in Belarus in a phone call, and Moscow reiterated its position on the inadmissibility of attempts to interfere in the country's internal affairs, the Kremlin said in a statement, as reported by Sputnik News.
The sides also agreed on further contacts.
"The situation after the presidential elections in Belarus was also touched upon. The Russian side reaffirmed its principled position on the inadmissibility of any attempts to meddle in the internal affairs of a sovereign state and put external pressure on the legitimate authorities," the statement said.
Presidential elections were held in Belarus on 9 August. According to the Central Election Commission, President Alexander Lukashenko won them with 80.1 percent of the vote. The Belarusian opposition claimed ex-presidential candidate Svetlana Tikhanovskaya, not Lukashenko, had won.
Mass opposition protests began across Belarus after the presidential elections. In the first days, the rallies were crushed by law enforcement officers: tear gas, water cannons, stun grenades and rubber bullets were used against the protesters who did not agree with the election results.
In line with official data, over 6,700 people were detained in the first days. Hundreds of people were injured during riots, including over 130 law enforcement officers. Three protesters died.
Lukashenko was sworn in on 23 September, and the ceremony provoked a new protest, which was again dispersed by law enforcement officers who used force and water cannons.