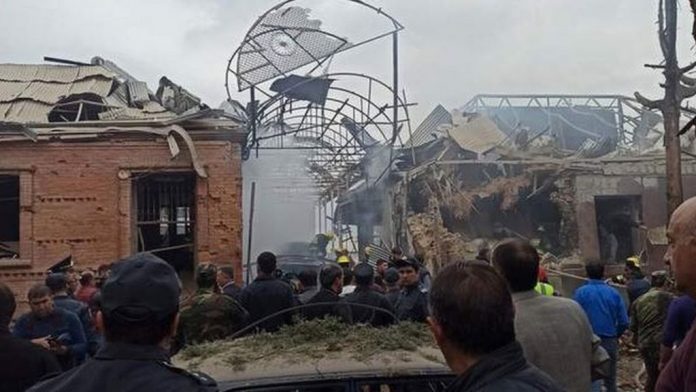 The Russian convoy of the Humanitarian Response Center has ensured the transit of a humanitarian cargo weighing 150 tonnes to Kalbajar District, which came under Azerbaijan's control after the escalation in Nagorno-Karabakh in the autumn of 2020, the Russian Defense Ministry told reporters on Monday, TASS reported.
According to the Defense Ministry, the peacekeeping force continues to ensure the transit of humanitarian cargo between the territories that had come under Azerbaijan's control.
"In order to restore the power and water supply systems of social facilities and residential buildings, the second Russian convoy of the Humanitarian Response Center, consisting of 20 Kamaz military vehicles and five escort vehicles, delivered more than 150 tonnes of construction materials to Kalbajar Distirct. The convoy's route passed through the populated localities of Madagiz and Vank," the report said.
The Defense Ministry noted that the assistance had been provided under the trilateral agreement between Moscow, Yerevan and Baku reached on November 9, 2020.