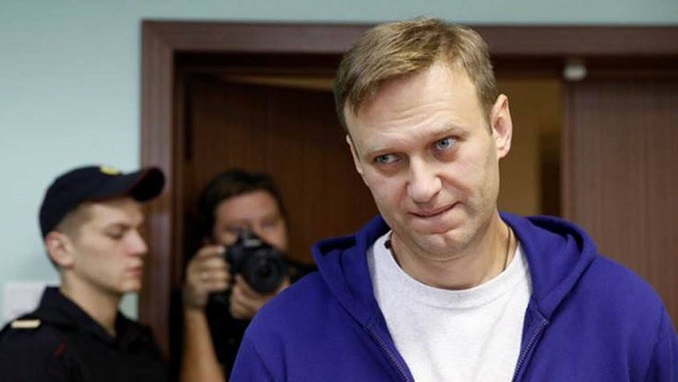 A top Communist Party official has blasted the country's media watchdog Roskomnadzor's move to restrict the official website of opposition figure Alexey Navalny, accusing the authorities of misusing their power.
Alexander Yushchenko, the spokesperson for Communist Party leader Gennady Zyuganov, told radio station Ekho Moskvy that a politician's website should not be blocked unless it contains extremist content.
"I am not in favor of shutting, prohibiting, or restricting these resources," Yushchenko stated. "It is, in my opinion, very inappropriate. Similarly, removing candidates from elections is unacceptable."
With a parliamentary election approaching, the authorities are misusing their authority and attempting to "prevent opposition candidates" from standing against the ruling party, United Russia, he claimed.
"I haven't read Navalny's website or seen what it says. However, if there are no appeals for extreme behavior, this is a pointless tactic. "In my perspective, there was no reason to prohibit it if there were no violations," he went on.
Navalny's personal website, navalny.com, was disabled by Roskomnadzor, prompting Yushchenko's comments.
According to his team, 49 websites linked to the opposition figure have now been blocked, including the websites of his close associates Leonid Volkov and Lyubov Sobol, as well as the Anti-Corruption Foundation, Navalny's organization that has now been designated as a "foreign agent" and a "extremist."
Navalny is presently serving a two-year and eight-month prison sentence for violating the terms of a suspended sentence he received in 2014 after being convicted guilty of stealing 30 million rubles ($400,000) from two firms, notably the French cosmetics company Yves Rocher.
He was apprehended following his return to Moscow from Germany, where he had been residing after being transported there to be treated for what he and his German physicians believe was Novichok poisoning.