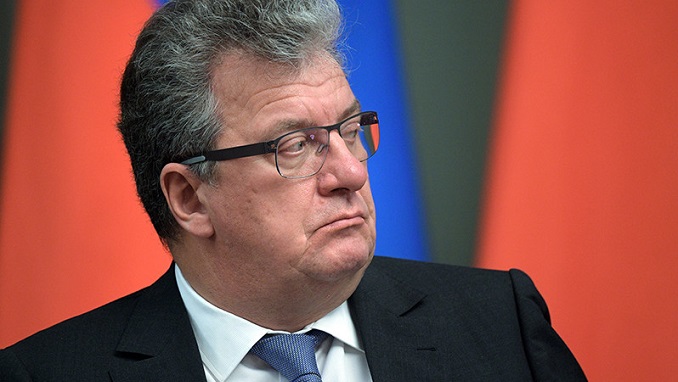 Russia has threatened to shut down YouTube and Instagram unless they agree to remove a video accusing the deputy prime minister Sergei Prikhodko of corruption, The New York Times reports.
On Saturday, the government's media and telecommunications watchdog agency, known as Roskomnadzor, ordered YouTube to remove seven videos and ordered Instagram to take down 14 posts, all cited in the investigation. The companies were given three business days to block access to the content, or face investigation.
Putin's arch-foe, opposition leader Alexei Navalny last week posted a half-hour video last week which purports to show oligarch Oleg Deripaska — a billionaire with ties to U.S. President Donald Trump's ex-campaign manager, Paul Manafort — hanging out on a yacht off the coast of Norway with Russian deputy prime minister Prikhodko along with a woman described by Navalny as coming from "the escort services."
Navalny's investigation, published on February 8 on his website and a video version on YouTube, is based mostly on the freely available social-media account of a young woman who claims to have had an affair with Deripaska. The woman, who calls herself Nastya Rybka, posted several videos in 2016 showing Deripaska on his yacht talking with Prikhodko.
Navalny claims the holiday on the billionaire's yacht amounts to a "bribe," and what's more, points to the relationship between Deripaska and Manafort to suggest that the two Russians may have been discussing the U.S. 2016 election.
Roskomnadzor also ordered Navalny's Anti-Corruption Foundation to remove the text of the investigation and ordered YouTube to remove Navalny's video. As of Monday, the video was still accessible in Russia, and had been viewed more than four million times. It has also been generously covered by various independent Russian media outlets.
YouTube has not decided how to respond to the legal notice, according to a person who was granted anonymity to discuss the company's thinking. The video network has informed the uploader of the legal notice, but has not told it to take it down, the person said, adding that if YouTube were to comply, it would not take down the video from YouTube globally, but block it only on the Russian YouTube site. An Instagram representative did not immediately respond to a request for comment.