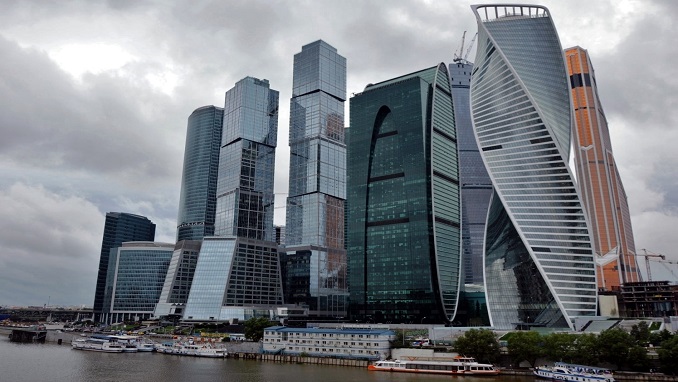 ICT.Moscow, jointly with the Moscow Government, is launching the "Smart City Moscow" catalog for the international community. An up-to-date information on Moscow innovative urban projects with indication of relevant UN Sustainable Development Goals (SDGs), analytics, data for compilers of global rankings and other useful content about Moscow as a "smart city" is presented in English for the first time.
"The new catalog allows the city to share its experience and innovative practices with foreign partners and analysts in a convenient format. This will help strengthen Moscow's position as one of the most technologically advanced and intelligent megacities in the world. Russian capital systematically introduces various IT solutions into the everyday life of Muscovites and the work of city services. At the same time, the key goal of innovation is to improve the safety and quality of life of citizens. That is why relevant UN Sustainable Development Goals, which are aimed at improving human well-being and protecting the environment, are indicated for all projects presented in the catalog," said Eduard Lysenko, Minister of the Moscow Government, head of the IT Department of Moscow Government.
The "Smart City Moscow" section contains information on 68 innovative projects of the Russian capital in the field of "smart city" developed and implemented by the Moscow Government. Information on the Uniform Medical Information and Analytical System (UMIAS), Moscow Electronic School, the official website of the Mayor of Moscow (mos.ru), The Moscow Innovation Cluster (i.moscow), 5G Demo center, Moscow's experimental legal regime in the field of AI and other projects is included in the section.
All projects are classified according to the areas of "smart city": human and social capital, urban environment, digital government, urban economy, end-to-end technologies, digital technologies and communications. In addition to the description and key results, relevant UN Sustainable Development Goals (SDGs) are also indicated in each project card. The SDGs are a set of goals for future international cooperation that should ensure openness, security, resilience and environmental sustainability of cities and human settlements by 2030.
In addition to innovative practices, the project contains a selection of more than 600 public data sets on Moscow city infrastructure facilities and more than 30 data sets collected by the Department of Prospective Projects of the IT Department of Moscow Government according to ISO37120 and U4SSC international standards. It also includes news, various research reports and other "smart city" analytics. Specialists from IT Department of Moscow Government have verified all the information provided.
Access to Moscow Smart City projects is a unique opportunity for foreign companies, governments and analysts to study practices of the Russian capital and find new ideas for the development of their projects. The section will be regularly updated.
Earlier, ICT.Moscow, together with the IT Department of Moscow Government, published Russian and international practices in the field of "smart cities". More than 500 cases have already been collected in an open database.