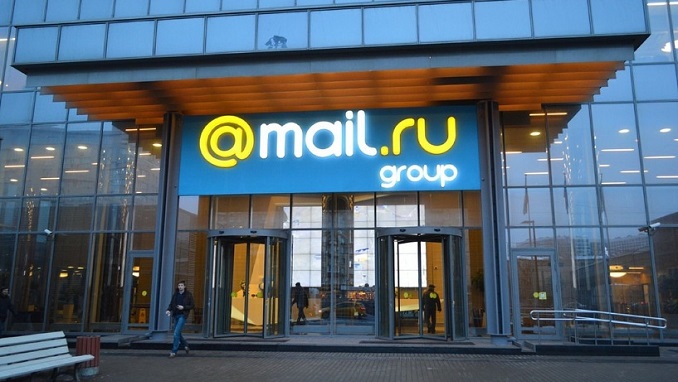 The Russian Direct Investment Fund (RDIF), Russia's sovereign wealth fund, announced a strategic partnership between its portfolio company Doctis and Mail.ru Group, Russia's leading internet and IT-company.
Using Artificial Intelligence (AI) technology and further expanding its remote medical services, Doctis is set, with the support of RDIF, to deliver major growth, increasing the volume of online consultations to 100,000 per week and the number of users to 5 million by the end of 2020.
At the initial stage of the partnership Doctis will integrate its services into the "Health Mail.ru" website. This will enable users to receive online consultations from doctors at leading Russian clinics, including MD Medical Group, MMC SOGAZ, United Medical Systems Group of Companies and others in addition to the website's existing information services. The agreement with Mail.ru Group will enable Doctis' to provide high-quality telemedicine services to even more users and support the further growth of the company.
Since March this year the number of calls to Doctis and consultations by its medical specialists conducted via the platform have increased more than 20 times. The retail segment has demonstrated an unprecedented 500-fold increase in revenue. The number of medical specialists providing consultations via Doctis has increased more than 10 times. Since the beginning of the year, more than 130 clinics have become partners of the service with the total number of partner clinics now exceeding 530. Russia's largest banks and corporations are also actively cooperating with the service.
"Remote technologies make it possible to successfully respond to many challenges arising as the result of the COVID-19 outbreak. As the health of the public is one of the main state priorities, the development of telemedicine is becoming a common goal. RDIF and Doctis are convinced that demand for telemedicine will remain high not only during the pandemic but in the long term. Partnership with Mail.ru Group in a market that will soon reach 100 million people, will enable Doctis to quickly scale up its service, while maintaining high quality and ensuring the implementation of the most advanced technologies," said Kirill Dmitriev, CEO of the Russian Direct Investment Fund.
"The Doctis telemedicine service is a convenient tool for health monitoring and solving a range of medical problems for patients regardless of where they live across Russia. Currently, more than 1,200 doctors of MD Medical Group and other leading clinics provide medical advice remotely via the service. In addition, the AI-based "Virtual Doctor" helps users comply with preventive measures during the pandemic and enables them to receive answers to coronavirus-related questions online without breaching the self-isolation regime," noted Mark Kurtser, founder of Doctis, CEO of MD Medical Group.
Russian Direct Investment Fund (RDIF) is Russia's sovereign wealth fund established in 2011 to make equity co-investments, primarily in Russia, alongside reputable international financial and strategic investors. RDIF acts as a catalyst for direct investment in the Russian economy.