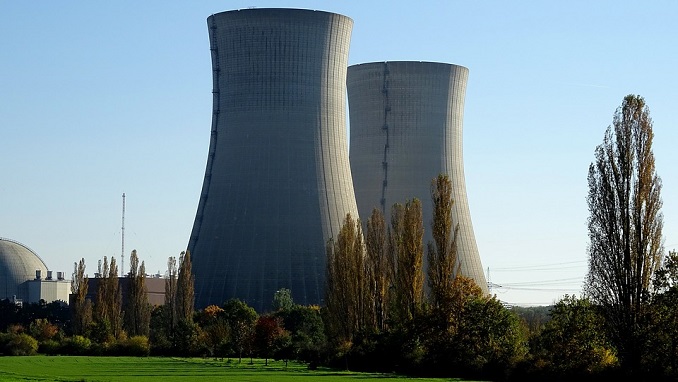 Russian companies have reportedly expressed interest in building the first nuclear power plant in Saudi Arabia, as the Gulf country is pushing ahead with its renewables and nuclear power projects to meet rapidly growing power demand.
According to Bloomberg, top Saudi officials said in Abu Dhabi that the contract for the first of a series of nuclear energy reactors will be awarded by the end of this year.
The country will build a nuclear plant comprising two reactors with a total capacity of 3.2 gigawatts, Abdul Malek Al M. Saberi, a senior official from King Abdullah City for Atomic and Renewable Energy (KACARE) told reporters on the sidelines of World Future Energy Summit in Abu Dhabi.
"We have received proposals from five countries including China, Russia, U.S., South Korea and France to build the nuclear power plant. We will announce the winner at the end of the year and will sign a joint venture in early 2019 to build the plant," Al Saberi said.
The kingdom is aiming to commission the nuclear plant by 2027, he said adding that Saudi Arabia will be the second country in the region to have a nuclear power plant after the UAE.
The country is also building two small reactors, with a capacity of 120 megawatts each, which are expected to be commissioned by 2023. Nuclear energy will contribute about 5 percent of the total energy mix once the nuclear reactors become operational.
"There is an annual electricity demand [growth] of more than 7 percent in Saudi Arabia due to growing population and industries," Al Saberi added. "With nuclear energy, we are going to rely less on hydrocarbons for electricity generation and the nuclear energy programme will also give a boost to industrial sector growth and diversification of the economy." Saudi Arabia is also looking at wind, as well as solar plants, to contribute to the country's energy mix. It is targeting 9.5 gigawatts of wind and solar energy by 2023.
"We will not stop and will go beyond that. We are optimistic to achieve the target. The government is supporting the programme in a big way," said Asem Othman Alkadi from Renewable Energy Project Development Office in Saudi Arabia.
Saudi Arabia, one of the largest exporters of oil in the world is planning to invest $30 to $50 billion in the coming years up to 2023 in renewable energy projects.