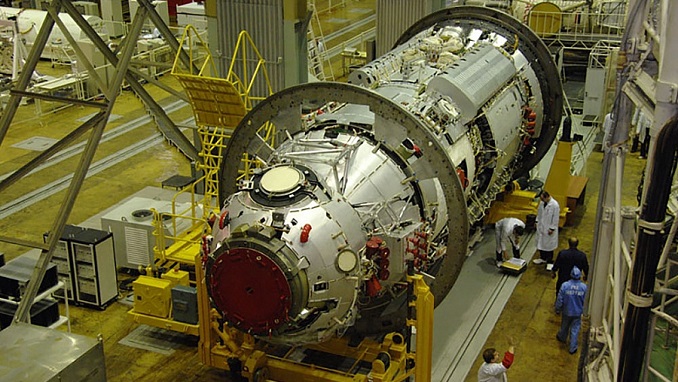 The Nauka multipurpose laboratory module (MLM) has been rescheduled to be launched to the International Space Station (ISS) on July 21, said Dmitry Rogozin, the general director of Roscosmos.
The launch of the Proton-M launch system to the Baikonur launch complex with the Nauka multipurpose laboratory module for the Russian part of the ISS is set for July 17, with bacj up dates on July 22 and 23, TASS reports.
According to Roskosmos, the launch will take place at 17:54 Moscow time from Baikonur cosmodrome site No. 200. Nauka's journey to the International Space Station will take eight days. The docking to the Zvezda service module's nadir port is set for July 29, 2017, at 16:26 Moscow time, according to the state corporation.
The Pirs module, which will be flooded on July 23, will be replaced with the Science module. According to Roscosmos, the Progress MS-17 transport cargo vehicle and the Pirs docking module, whose space on the ISS will be taken by the Nauka module, will be undocked on July 23 (subject to the launch of Nauka on July 21).
In the non-navigable area of the Pacific Ocean, entrance into the deep layers of the atmosphere and additional flooding of the non-combustible structural parts of the ship and the module will occur 4 hours after undocking, as stipulated in the state corporation.