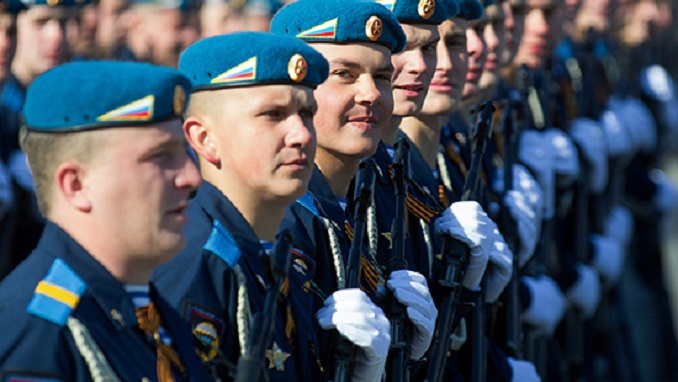 A Russian state-owned tech conglomerate is considering the production of clothes made of electrically-controllable material that can change its color, developed for Russia's army, Zvezda TV reported citing the company's press service.
Initially, Roselectronics holding (part of Russian state corporation Rostec) developed the material for military camouflage coating. But it also can be used for the production of clothes and advertising, the report said.
The technology was developed by request of the Defense Ministry at the Tekhnomash Central Technological Research Institute (part of Roselectronics).
"At the moment, the institute is exploring the possibility of using the material in civilian industries and developing prototypes of products. In the future, the technology may be in demand to create clothing or advertising media," the holding's representative said.
Earlier Rostec announced the production of stealth camouflaging for troops and military hardware.
At the Army-2019 International Military and Technical Forum, the corporation demonstrated a prototype of the electrically-controllable material that can change its color depending on the surface that needs to be camouflaged and on the environment. The coating can reflect color changes and imitate complex graphical depictions, up to the leaves wavering in the wind.
The camouflage developed on order from Russia's Defense Ministry changes its pattern and color depending on the environment and will be used as a coating for military hardware and the soldiers' outfits, Rostec said.
"But the possibilities of using the coating are much wider. In the future, it may be applied to whatever it is: clothes, arms, combat hardware," head of Rostec Sergei Chemezov said.