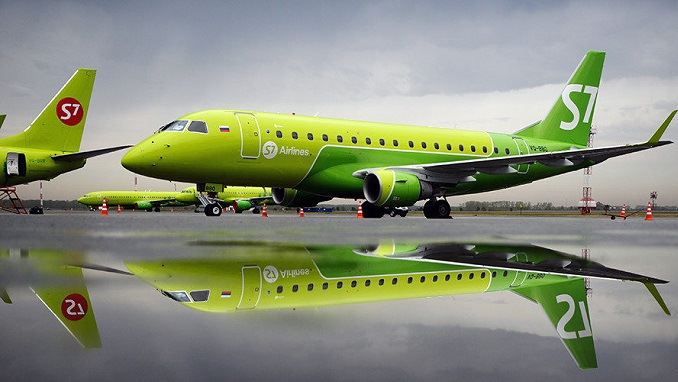 Russia's S7 is among a few air carriers in the world to start implementing blockchain technology, Vedomosti reports, citing a manager in a big European aviation company and an employer of International Air Transport Association's (IATA) Russian office.
In July 2017, the S7 Group together with Alfa-Bank carried out the first ever ticket sale through a blockchain-based platform.
According to S7 Deputy CEO, Pavel Voronin, blockchain technology optimizes business processes and automates mutual settlement mechanisms.
"Blockchain allows you to significantly optimize business processes and automate the scheme of mutual settlement," Voronin said.
Experts polled by the newspaper say blockchain technology in the aviation industry has some obvious advantages.
"Blockchain is efficient for the optimization of interrelations in branched b2b-systems with a big number of contractors and buyers. The technology ties sales and mutual settlements with agents in real time, and ensures the movement of funds between banking accounts on a 24/7 basis," Alfa-Bank's Denis Dodos explained.
Other air carriers are only considering the option of using blockchain, the report said.
Russia flag carrier Aeroflot has said it views the technology as a promising area, but has not given it the go-ahead for the sector, the company's representative told the paper, adding that the practical use of blockchain will require a well-established infrastructure.