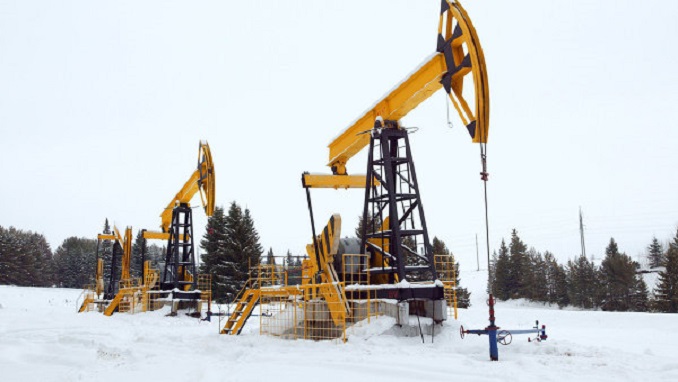 Russia's economy is gaining ground on the rising global prices of oil, a new forecast by the European Commission says.
"Going forward, higher oil prices will help to replenish off-budget reserves. The budget balance is likely to reach surplus at the end of the forecast horizon, driven mainly by higher budget revenues amid moderate consolidation on the expenditure side," the document says.
Oil prices have significantly risen in the last week, with Brent benchmark rising above $70 for the first time since 2014. On Thursday, however, the prices dipped, weighed down by swelling U.S. crude inventories and record weekly U.S. production that is countering efforts by producer group OPEC, together with Russia, to cut supplies and prop up prices. Oil was trading near the $73 per barrel mark, while the U.S. West Texas Intermediate was slipped below $68.
"Uncertainties surrounding the geopolitical situation and the impact of the recent U.S. sanctions on investors' confidence remain the key downside risk facing the economic outlook for Russia, while higher oil prices and stronger wage growth are the major upside risks for the growth outlook," the European Commission said in its spring forecast.
The EC expects inflation in Russia to be 3.7 percent this year, and four percent in 2019, which corresponds with the target of the Central Bank. The CBR's key interest rate may be slashed cut from the current 7.25 percent, the report says.
Russia is cutting 300,000 barrels per day (bpd) as part of the pact with OPEC, and although there have been voices and speculation that some Russian companies are unhappy with the agreement that hampers their production expansion plans, Moscow has been keeping its end of the deal so far.
In February, Energy Minister Alexander Novak said that since the start of the OPEC-Russia production cut deal in November 2016, Russia's oil companies and government have received the equivalent of around $41.5 billion more in budget proceeds.