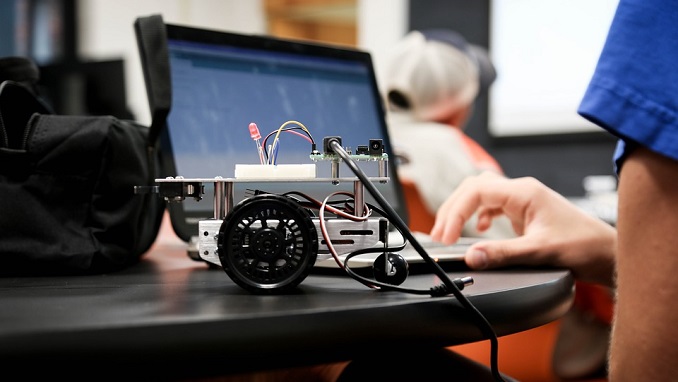 Leading Russian retail and tech companies are turning their gaze outwards to hunt for new technology and innovation, bneIntellinews reports.
The country's biggest supermarket chain X5 Retail Group, Europe's largest white consumer goods retailer M.Video and German furniture chain Hoff have joined forces to "scout and adopt innovations" in a project dubbed the Retail Innovation Tech Alliance (RITA), the companies said in a statement.
"The project is going to look for new technology solutions both in Russia and on major global start-up platforms," the companies said.
Russia's markets are not fully mature, but the crises of the last few years have driven a consolidation where the biggest companies have been snapping up smaller rivals, or those have simply gone out of business. M.Video completed a $800 million merger with rival Eldorado in March 2018 to form the biggest consumer electronics retail chain in Russia, and a top ten European player. The deal forced German rival MediaMarkt to exit the market by selling its Russian operations to the newly united company.
X5 is also looking for new directions and has become an innovation leader in the supermarket business. After battling its rival Magnit for years, at the end of 2018 X5 overtook Magnit in terms of sales to become the largest supermarket on the Russian market, and since then it has continued to pull ahead.
After a management shake up, Magnit rather belatedly launched a Digital Transformation programme this month, putting the internal operations on SAP-powered software in the hope of staying in the race.
And Mail.ru, partly owned by tech-savvy oligarch Alisher Usmanov — famed for his early investment into Facebook among other tech investments — has also been getting into retail thanks to a tie-up with top retail bank Sberbank in the beru.ru market place.
The joint venture announced a new express delivery service in December that can deliver groceries door-to-door in 15 minutes or less that it hopes will disrupt the traditional supermarket business. And that is only one of a dozen investments Mail.ru has made into a wide variety of businesses as it takes its fight to rival Yandex.