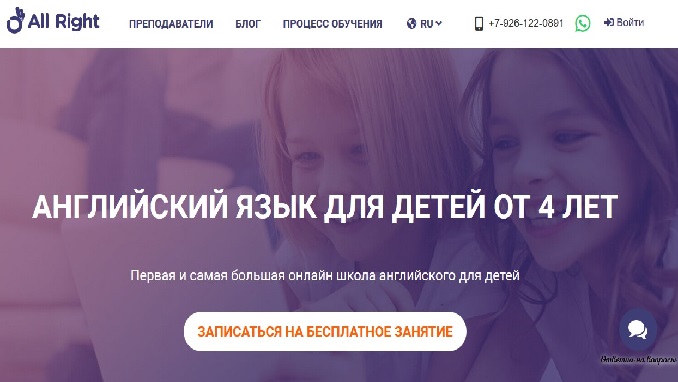 A Ukrainian- e-learning start-up, AllRight.io, has secured $1.5 million in a funding round led by Buran Venture Capital, East-West Digital News reported.
Founded in 2017, AllRight provides children aged 4-12 with courses of English as a foreign language. The startup claims to serve more than 1,700 active users monthly, mostly from Russia, with 150 teachers coming from a variety of countries across the world.
Soon after launch, the startup received an initial capital injection of "several hundred thousand dollars," said its founder, Ukrainian born Oleg Oksyuk, in an exchange with the news outlet.
The fresh funding will help AllRight develop further its product, strengthen its position in its native Russian market, and expand to new markets.
"We launched our service in Spain and Poland just few weeks ago," Oksyuk told EWDN. "Our product is now fully adapted to three languages [English, Polish and Spanish] with ten teachers who speak these three languages as well as sales and customer support available to users from these countries."
The startup is registered in the USA, even though its team is still established mostly in Eastern Europe.
Operating essentially in Russia, Hungary and Israel, Buran Venture Capital has several e-learning startups in its portfolio – including Netology, a leading online education platform in Russia, and Learn2play, an eSports learning platform.