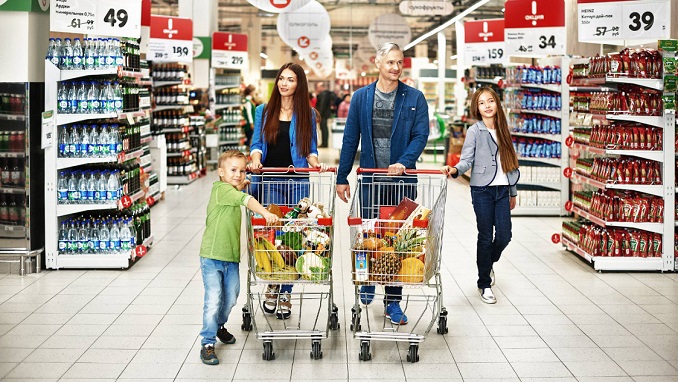 X5 Retail Group, Russia's leading food retailer, is systematically approaching its quest for innovative new technologies, as the company believes future survival for all retailers will be determined by their successful adoption of new IT solutions, Essential Retail reports.
"Within 10 years all companies will be technology companies. If they are not [one of them] then they won't survive," says Vadim Kapustin, head of the strategy at X5 Retail Group.   
The company's commitment to technology began with the launch of its 'Innovations' initiative 18 months ago, which highlighted five areas of focus: Products and goods; business processes; customer-facing services; business models; and technologies such as those for manufacturing.
Across these areas, the grocer has systematically sought to investigate a wide array of start-ups that have innovative solutions. Kapustin says this process has involved a tie-up with the Russian start-up accelerator Internet Initiatives Development Fund that has 600 start-ups in its eco-system which are all prospective partners for pilots. These young companies have been supplemented by access to various venture capital funds and Israeli-based operators.
Kapustin says his company recognized that a truly systematic approach required resources, which led to the company's first accelerator fund with $5 million ring-fenced to invest in the various pilots the company chose to embark upon from the hundreds of start-ups it was evaluating.
According to Kapustin, 68 pilots have been undertaken to encompass video analytics, automation, big data, robotics, and blockchain. The pilots have been across X5's various formats that cover 13,600 stores and comprise the brands: Pyaterochka, Perekrestok, and Karusel.
"The individual businesses look at what's been offered [from the start-up technologies] and if it's of interest then we evaluate it for them and can make a quick decision about making an investment. We can fast-track things and have a pilot funded in a day. Once we launch a pilot then we decide on its complexity and other criteria and pick whether it runs in one, 10 or 100 stores," he explains.
The company has also installed self-checkouts that have included tests of barcode scanners and also mobile phone scanning and payment that he says will be rolled out next year.