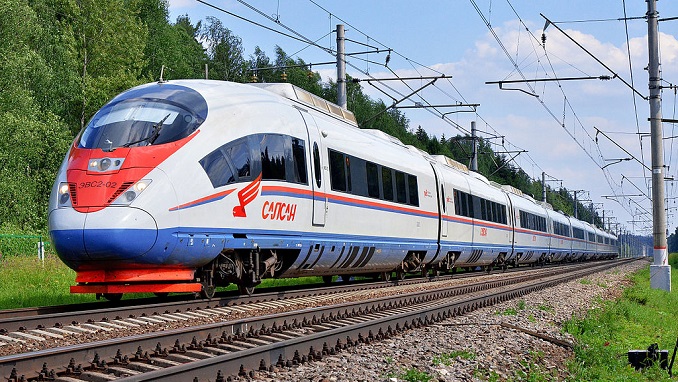 Russian state-run railway operator Russian Railways has said it will significantly expand its freight business between Japan and Europe via the Trans-Siberian Railway, Nikkei reports.
The company is targeting a 100-fold increase in the number of containers it carries annually across Asia to Europe to 300,000 twenty-foot equivalent units, from about 3,000 TEUs in 2018, the company said.
The annual transport capacity of the Trans-Siberian Railway will be increased by 50% to 180 million tons, according to Russian Railways. The operator invested more than 47 billion rubles ($745 million) in 2018 alone. It is also working to lay double tracks along the railway and to automate the transport system. The plan is to lay tracks directly linked to ports in the Far East.
The company is also considering working with the JR group of railway operators to create a door-to-door cargo transportation system between Japan and Europe, and building logistics centers with trading firm Sojitz.
Alexander Misharin, Russian Railways' first vice president, unveiled the company's Japan business strategy, including the ambitious cargo volume target, in a recent interview with Nikkei in St. Petersburg. Misharin called on Japan to actively use the Trans-Siberian Railway, and said that the outlook for Japan's use of the railway is good.
The goal is in line with a plan to strengthen economic ties between Russia and Japan. Transportation cooperation is part of an eight-point plan that Japanese Prime Minister Shinzo Abe presented to Russian President Vladimir Putin in 2016. It also includes developing industries in the Russian Far East and making the region an export base to the Asia-Pacific.
In partnership with Japanese companies like Sojitz and the JR group, Russian Railways aims to cut the time needed to transport cargo between Japan and Europe to 19 days or less, Misharin said.
Rail transport is faster than carrying cargo by ship. It takes about 45 days to ship cargo between Japan and Europe via the Suez Canal. Another advantage of using the Trans-Siberian Railway, Misharin said, is that "rail transportation costs in Russia are among the lowest in the world."