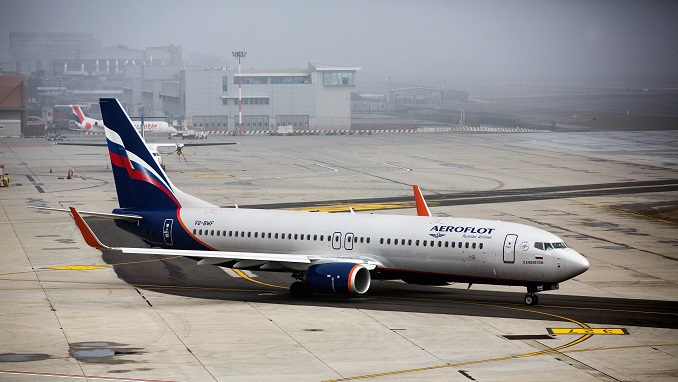 Russian flagship carrier Aeroflot had to adjust the schedule of domestic and international flights for January 21 and the night of January 22 due to temporary closure of a runway in Moscow's Sheremetyevo Airport, following an incident with a Boeing 737 passenger aircraft, Sputnik reported.
A representative of Moscow emergency services told Sputnik on Monday that a Boeing 737 passenger plane with over 80 people on board veered off a runway in Sheremetyevo airport, noting that no one was tentatively injured. The press service of the airport said that the work of the runway was restored after the incident.
Aeroflot said that time of departure of 21 flights from Sheremetyevo was postponed to a later time. Time of arrival of 19 incoming flights to the airport was also adjusted. Information for passengers is being provided by a center for booking and information.