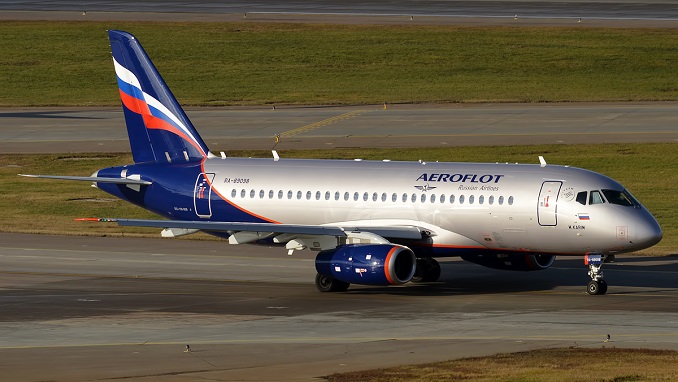 Aeroflot will cancel part of earlier planned international flights until August 31, TASS reports.
The company also announced that it will delay taking delivery of 10 Airbus A350-900 aircraft. The flag carrier of Russia has made this decision after several of its aircraft were grounded due to the global health crisis, Simple Flying writes.
Aeroflot CEO Vitaly Saveliev told state news agency TASS that his company is postponing the delivery of the rest of the widebodies by likely a year or two. He concluded that at the moment, the firm has nowhere to fly the planes.
The airline was in high spirits in March when it received its first Airbus A350 XWB at a grand ceremony in Toulouse. This jet was named Tchaikovsky, after the famous Russian composer, and the company highlighted how the type would be a vessel to promote the country's culture around the world.
The carrier was proud to state that it would have several more A350s, and they would fly to New York, Beijing, Delhi, and Shanghai. They were also set to take on new and future routes such as Osaka and Singapore. However, it looks like there will be a delay before such feats occur.
The A350 specializes in long-haul services. However, amid the current climate, Aeroflot's initial unit, registration VQ-BFY, has been performing a more humble operation. It has been flying daily on a route between the Russian cities of Moscow and Sochi. This is a trip that only takes approximately two hours to complete each way.
The coronavirus pandemic continues to take its toll on the aviation industry. For the first six months of 2020, Aeroflot had been hit with a 54 percent drop in passengers. This figure also includes activity for its subsidiary, Pobeda.
A large percentage of the ongoing operations would be related to domestic traffic amid all the global travel bans. Therefore, Aeroflot is still planning to go ahead with the purchase of several Sukhoi Superjet 100s this year. Altogether, the Russian government is looking to promote the national aerospace industry.