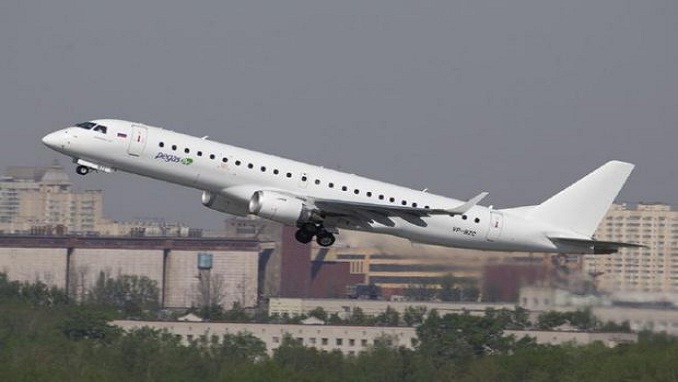 Russia's charter carrier Nordwind Airlines, part of Turkey-backed leisure operator Pegas Touristik Group, will add two Boeing 737-800 narrow-body aircraft, bringing the combined fleet of Nordwind Airlines and its sister carrier Pegas Fly to 46 aircraft, Rusaviainsider.com reports.
Both aircraft were built in 2009 and were previously operated by the now defunct Indian carrier Jet Airways. After re-painting, the airliners have recently been re-delivered to Nordwind Airlines by Spektr-Avia Technic, a subsidiary of Ulyanovsk-based Spektr-Avia. The paint shop became operational in June 2019 and provides painting services for Boeing 737NG and Airbus A320 family aircraft at the premises of its Spektr-Avia parent.
Nordwind Airlines has provided no details on when these two aircraft will be registered on the airline's Air Operator's Certificate (AOC), when they will enter service, or plans for the aircraft's seat configuration. Both Boeing 737-800s still feature Jet Airways' cabins configured for 168 passengers with 12 seats in business class. However, the Russian airline has gradually been moving away from business-class services on its aircraft. The entire fleet of Nordwind's B737-800s have single economy-class cabins fitted with 189 seats.
The group's initial plan was to increase its fleet to 50 aircraft by the end of 2018. So far, in 2019, it has introduced three aircraft – two Boeing 737-900s and a Boeing 777 – to commercial operations.
Increased capacity has reflected on the group's operational results. In January-September of this year, the group's combined traffic grew by 11.5 per cent over the same period of 2018, reaching 6.1 million passengers, including 4.3 million passengers served by Nordwind (up by 9.9 per cent year-on-year) and 1.8 million passengers carried by Pegas Fly (up by 15.6 per cent).
The group now ranks seventh on the list of Russian airlines and accounts for 6.1 per cent of the Russian air travel market, its share unchanged since 2018.