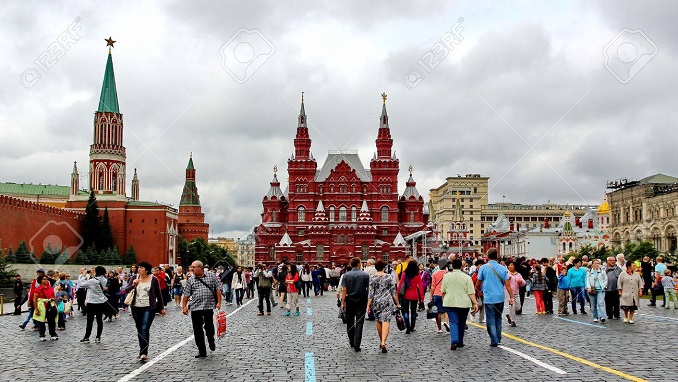 The recently appointed head of Russia's Federal Agency for Tourism (Rosturizm), Zarina Doguzova, says in an interview for Travel Trends Today that Russia wants to position India as a top-priority tourist market. 
Doguzova, who was instrumental in organizing the Sochi Winter Olympics and last year's FIFA World Cup in Russia, says she is keen to strengthen Russia's tourism ties with India and the world, a sector she identifies as "a far greater force than generally viewed for its socio-economic contribution."
"Going forward, India is truly a priority tourism source market for us. It is one of the countries we want to work very aggressively in and develop as one of our strongest tourism source markets. That said, we haven't had big promotion. Right now we are charting our marketing strategy that should be ready by the end of the year and I am sure India will be one of the top-priority markets in our future tourism plans for Russia. Beginning next year, we are planning to make big promotions in these top-priority markets that will include India too," Doguzova said. 
The Rosturizm head thinks Russia is not really well known to Indians as a tourist destination. 
"I was very surprised to see that the number of Indians coming to Russia is less than 100,000. There is an informational vacuum that we have to change. We have to work hard and I am sure we will manage to increase Indian arrivals. We will work with tourist operators, bloggers, journalists and others to overcome this lack of awareness about our destinations in the Indian market," Doguzova added. 
According to her, connectivity is another area of concern. 
"We will work with airlines to have more direct flights and frequency between Delhi and Moscow and St. Petersburg and also new direct flights to our other regions, such as Novosibirsk or to Vladivostok. We see great opportunity to promote (Russian) Far East, Siberia and other pristine undiscovered destinations in India," Doguzova said.