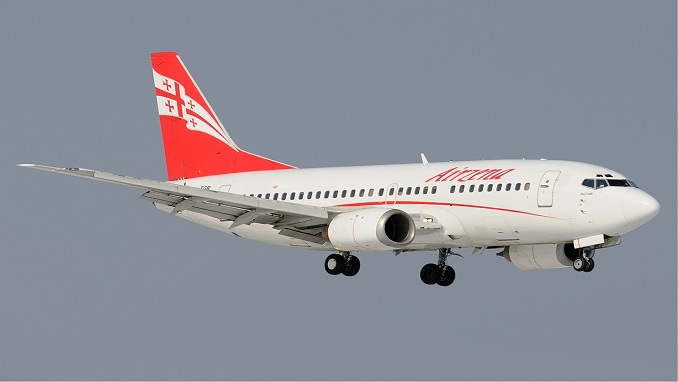 A decision on lifting an ongoing Russian ban on flights to and from Georgia should not be expected by the end of the year, Russian upper house lawmaker Grigory Karasin said Thursday after a meeting with Georgian special representative Zurab Abashidze in Prague, according to RIA Novosti.
Representatives of the two countries agreed to continue discussing the issue of resuming direct flights between the countries, Karasin said.
"We continue to work in this area, but we should not expect a decision on the restoration of direct flights by the new year. We will think about when, how and in what form direct flights will resume. An agreement has been reached on this," Karasin said as quoted by Georgia's First Channel.
Georgian-Russian relations soured over the summer after Tbilisi protested the visit of Russian deputies who took part in the international conference of Orthodoxy. The capital of Georgia in June was overwhelmed by protests. Against this background, Russian President Vladimir Putin signed a decree prohibiting Russian airlines from air transporting citizens from Russia to Georgia since July 8 and recommending tour operators and agents not to sell tickets to this country.
"Russia is trying to show that it can leverage the situation in Georgia economically and politically," Kornely Kakachia, director of the Georgian Institute of Politics, a think-tank, told Eurasianet. "Moscow has been trying to restore leverage points it had lost following 2008 [Georgian-Russian war]."
The flight ban's biggest effects were on air carriers, both Georgian and Russian, and hotels and tour agencies catering to Russian and Russian-speaking tourists. The Georgian government reported a decrease in tourism revenue over the summer: $395 million in July, an 8.6 percent decrease compared to the previous year and $413 million in August, a 6.8 percent decrease.