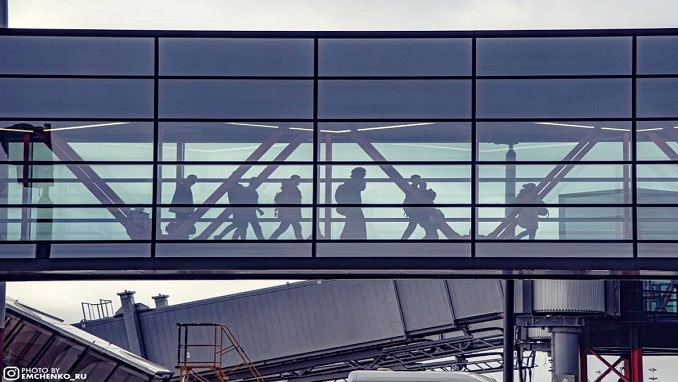 At their latest meeting, Sheremetyevo's shareholders approved the annual report for 2020, elected a new composition of the Board of Directors and the Audit Commission, and made decisions on other issues, the airport's press service said.
At the end of 2020, amid a sharp decline in air traffic caused by the coronavirus pandemic, Sheremetyevo's passenger traffic decreased by 60% compared to last year and amounted to 19.8 million passengers. The number of takeoff and landing operations was also halved.
Nevertheless, the airport's management continued the implementation of key investment projects included in the Long-term Airport Development Program, which are designed to increase the airport's capacity to 110 million passengers per year in the future.
The international Terminal C (first stage) was launched, designed for 20 million passengers annually. In December, after a complete reconstruction, the first runway (RWY-1) was put into operation, actually rebuilt in a record 10 months.
In 2020, a new apron of Terminal C and a hangar complex for servicing the aircraft of the Aeroflot Group of Companies were also opened. In addition, the investment program of SIA JSC retained a project to modernize the baggage handling system, the implementation of which will increase the capacity of the system and provide service to 80 million passengers per year.
During the COVID-19 pandemic, Sheremetyevo was the only airport in Russia that carried out internal and external flights. A set of unprecedented measures was implemented at Sheremetyevo to prevent the spread of coronavirus infection in the Russian Federation and to protect the health of passengers and personnel.
During the period from March to September 2020, the airport served 236 flights, which carried 50 thousand citizens to Russia. Sheremetyevo was the first airport in the world, together with RDIF, to introduce an up-to-date express testing service for COVID-19.
In 2020, Sheremetyevo Airport strengthened its leading position in Russia in the UIA cargo transportation market with a 70% share. In 2020, a significant part of Sheremetyevo's cargo turnover was made up of medical goods – for example, at the end of the year, the cargo operator of the Moscow Cargo airport handled about 20 thousand tons of medical cargo by international air routes, which is almost 70% more than in 2019.
In 2020, Sheremetyevo, according to the results of the ASQ program of the Airports Council International (ACI), was recognized as the best in terms of service quality in the category of the largest airports in Europe – for the third year in a row.