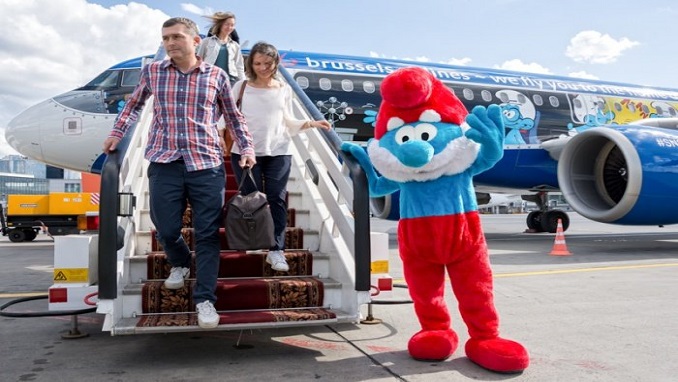 On June 1, Russia's largest airline, Aeroflot, launched regular flights from Sheremetyevo to Marseille. The next day, on June 2, Brussels Airlines launched its first direct flight from Brussels to Moscow. With the latest additions, Sheremetyevo's route network now includes over 220 destinations.
The Moscow – Marseille route will be operated 5 times a week, on Mondays, Wednesdays, Fridays, Saturdays and Sundays by the Skyteam carrier's 140-seat A320 aircraft. According to OAG Schedules Analyser, Aeroflot will face competition from French carrier Aigle Azur twice-weekly through the carriers A320 operations (Fridays and Sundays).
Flights between Brussels and Moscow will be performed four times a week on Mondays, Thursdays, Fridays and Sundays (arrival at 12:20, departure at 13:15 Moscow time) on Airbus A319.
The number of passengers that Sheremetyevo served in the first four months of this year reached 14.676 million, a 16.2% rise compared to the same time last year.
Passenger traffic on international airlines (IAL) from the beginning of 2019 increased by 13.3% and amounted to 7.613 million people. On domestic airlines, passenger traffic increased by 19.5% and reached 7.063 million passengers. Just in April, Sheremetyevo served 3.968 thousand air passengers, which is 12.6% more than last year.
"The largest contribution to the growth of passenger traffic at Sheremetyevo in the first four months of 2019 was made by Aeroflot, Nordwind, Russia Airlines, Ikar, Air France and Air Astana. St. Petersburg, Sochi, Yekaterinburg, Simferopol were the most popular destinations within Russia and Krasnodar; flights to Paris, Yerevan, Bangkok, Tel Aviv, and Prague were in the greatest demand among foreign destinations," the airport said.
Last month, Sheremetyevo was ranked by passenger rights company AirHelp as the sixth best airport in the world for 2019. Moscow's biggest airport was also recognized as the most punctual airport in the world in the Major Airports category, according to a rating by Flightstats.